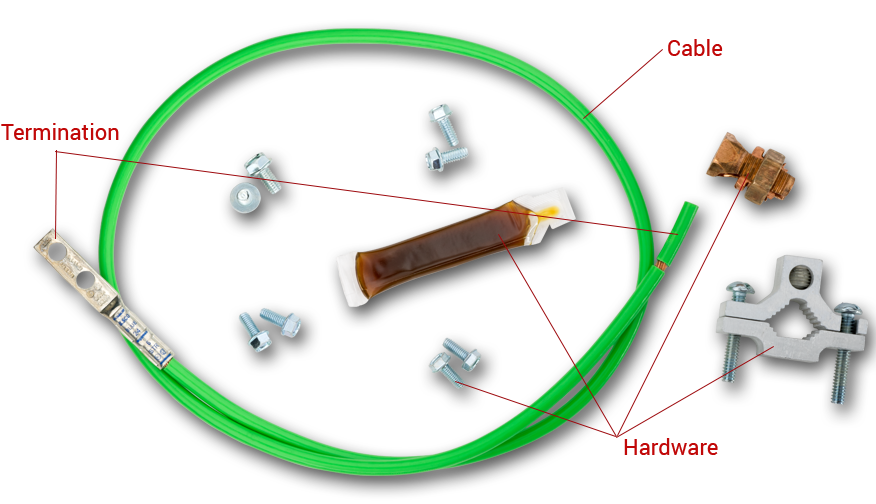 Termination
Each ground bonding kit comes terminated with a single windowed two-hole compression lug crimped with 14,000 lbf using a pneumatic compression crimping tool to ensure long-term integrity of the grounding system. Dual lug termination options, with a lug crimped at both ends of the cable are also available. Lug terminations are available in 45 degree, 90 degree and straight options. When a single lug termination is selected the opposing end of the cable is pre-cut with a captive strip to speed installation.
Cable
The cable is a high quality 19 strand No. 6 AWG – THHN – GRN 600 Volt for increased strength and flexibility. We offer standard lengths in 6" increments from 12" through 72" with longer or custom lengths available upon request.
Hardware
Each ground bonding kit comes individually packed complete with a set of thread forming screws for securing to cabinets, tray or racking and a tube of antioxidant to ensure a bond between the cable and the grounding clamp. Various sizes and styles of clamps, crimps and split bolts are available for final termination to grounding grid.