Custom Mounting Hardware Options
Mounting hardware is available as an add-on to any branch circuit power whip cable assembly. PDU Cables offers a variety of options that facilitate elevated mounting positions including beam and pedestal clamps, mounting bolts, brackets and mounting ears attached through the backs of boxes. Underfloor or overhead, we can deliver power whips with pre-installed hardware to accomodate mounting to pedestals, stringers, horizontal supports, ladder rack, cable tray and basket tray.
In addition to some of the industry standard mounting options, PDU Cables can work with you to design and develop custom mounting solutions to meet your unique needs.
Standard Mounting Hardware: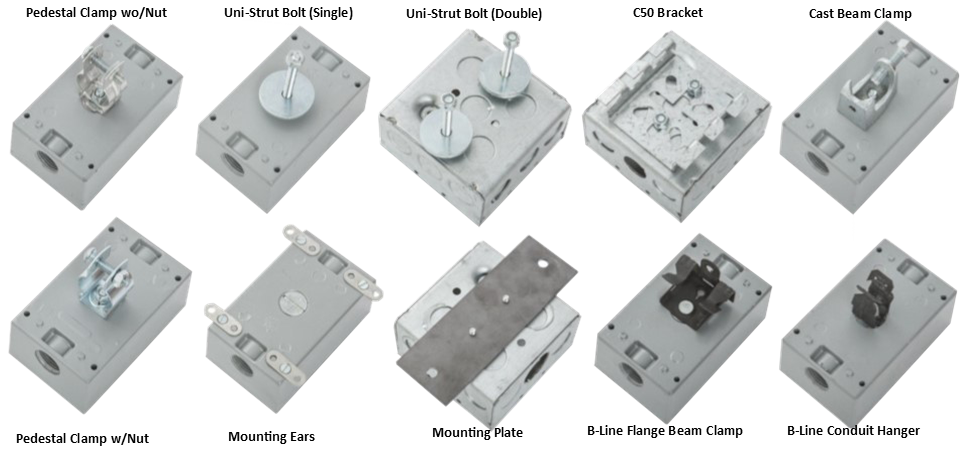 Mounting hardware allows your cable receptacles to be secured to raised-floor pedestals, beams or uni-struts. This facilitates improved airflow and allows easier access to the receptacles and keeps the cables off the floor eliminating the risk of water damage.
Many of our customers utilize an elevated mounting position so they can lift a floor tile and have the power whip receptacle wit
hin easy reach. With custom labeling on the boxes or faceplates, one quick glance and you know exactly which cable feeds which rack or cabinet A or B side.
Mounting hardware isn't limited to just raised floors; PDU Cables also offers mounting options for overhead applications,
and will work with you to develop the mounting application that best meets your needs.
| | | |
| --- | --- | --- |
| | | |
| Uni-Strut Bolt Under Raised Floor | Pedestal Clamp Under Raised Floor | Dual Pedestal Clamp Under Raised Floor |
| | | |
| C50 Bracket Overhead Cable Tray | Mounting Ears and C50 Overhead Basket Tray | C50 Bracket Overhead Cable Tray |
Proper airflow in and around the data center is critical to optimal operating efficiencies. Keep under floor power cables
in the hot aisle running parallel to the computer room air conditioner (CRAC) unit airflow. Consider elevating mounting positions for the receptacles to help protect against possible pooling water and cable air dams, allowing for better air flow and improved CRAC unit efficiency.
PDU Cables offers a variety of mounting hardware to accommodate every possible data center need, including; uni-strut single an
d double bolt mounting kits, pedestal clamp mounting kits, cast beam clamps, mounting ears, C50
cable tray mounting brackets, B-Line conduit hanger clamps, B-Line flange beam clamps, mounting plates and others. These can be added to both weatherproof or 1900 boxes, single circuit or multi-circuit daisy-chain or closed-nipple configurations.
Following are a few photo's of some of the different mounting hardware options PDU Cables offers.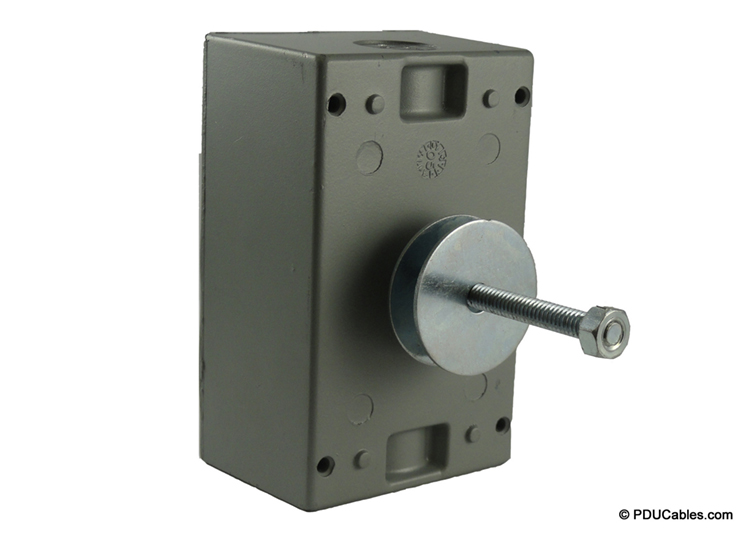 Uni-Strut Mounting Bolt on Weatherproof Box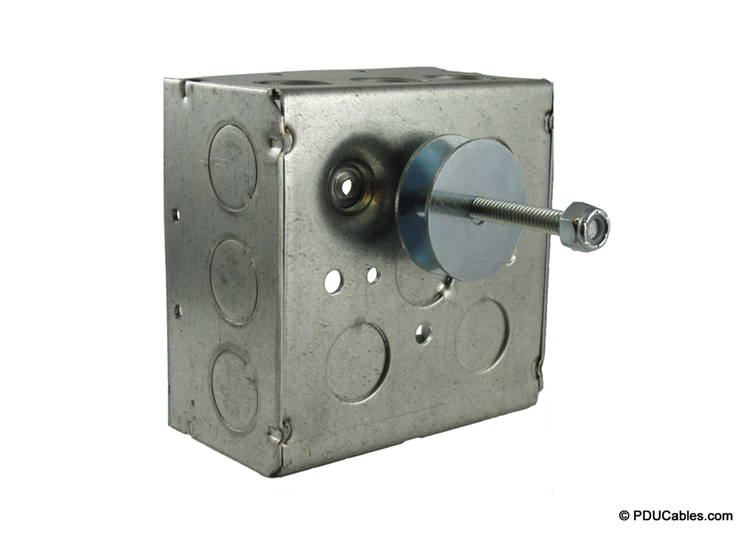 Uni-Strut Mounting Bolt on 1900 Style Box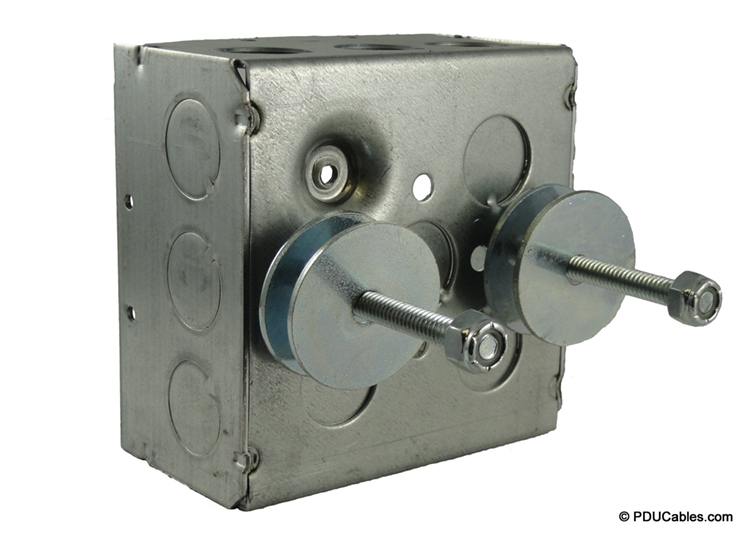 Dual Uni-Strut Mounting Bolt on 1900 Style Box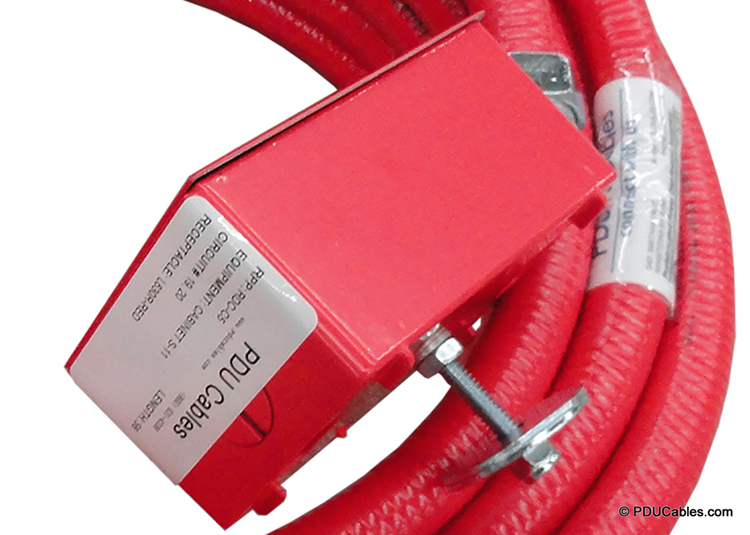 Uni-Strut Bolt on Red Weatherproof Box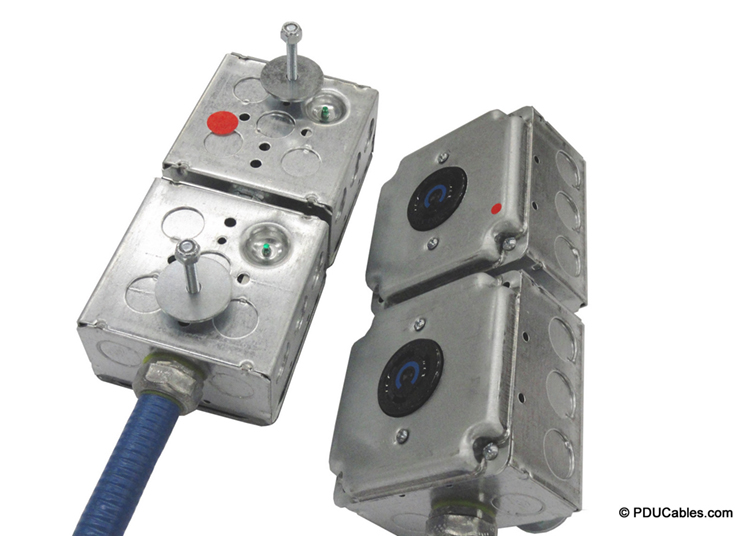 Uni-Strut Bolt on Multi-Circuit 1900 Style Box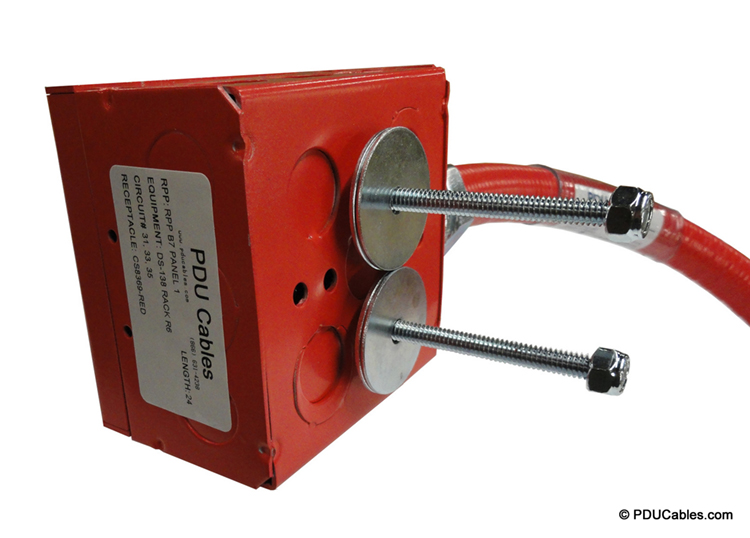 Dual Uni-Strut Bolt on Red 1900 Style Box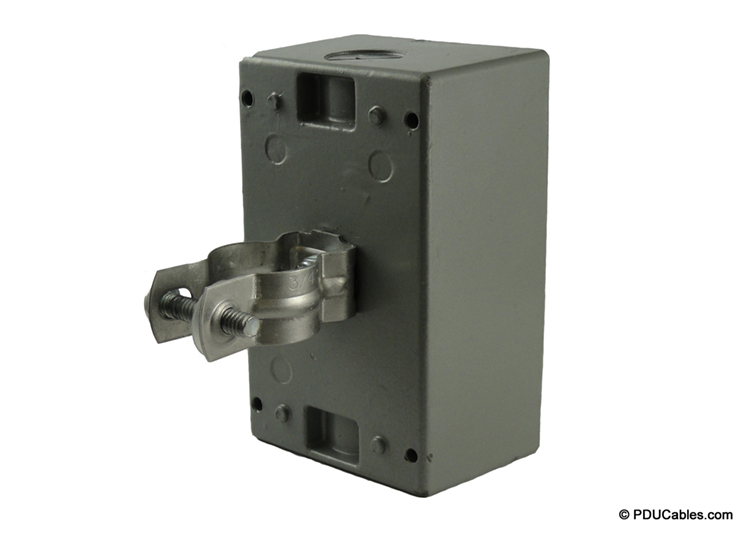 Pedestal Clamp Mounting Bracket Without Nut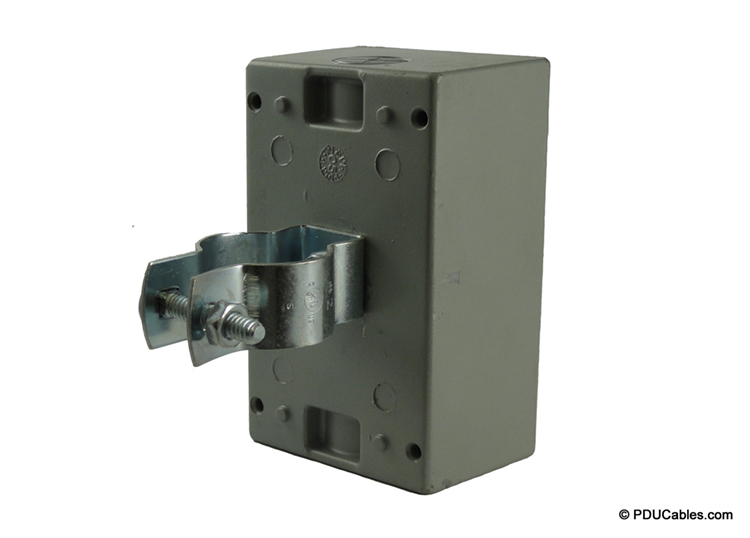 Pedestal Clamp Mounting Bracket With Nut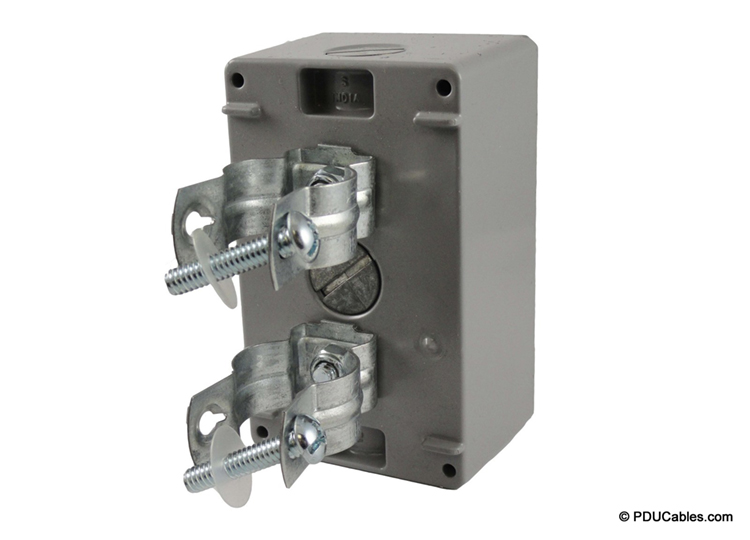 Dual Pedestal Clamp Mounting Bracket Without Nut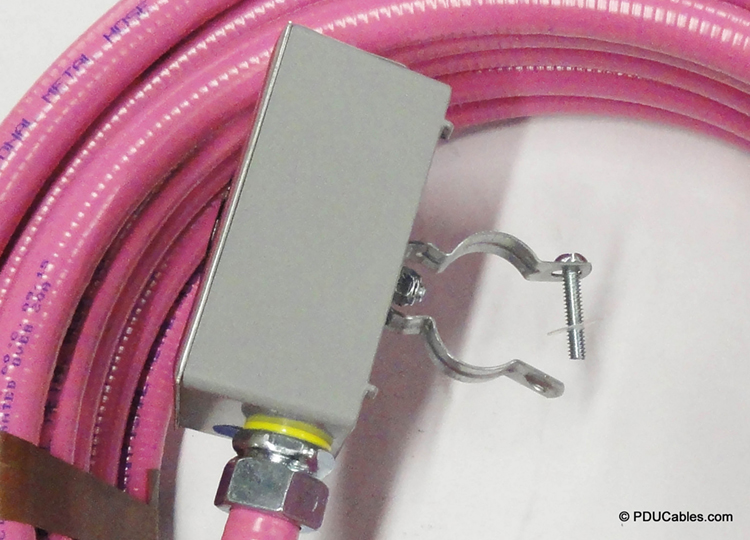 Pedestal Clamp Without Nut on Weatherproof Box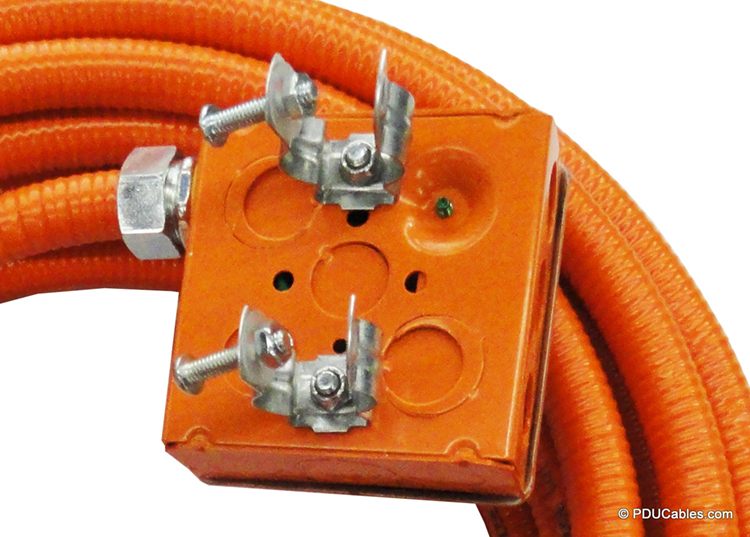 Pedestal Clamp With Nut on 1900 Style Box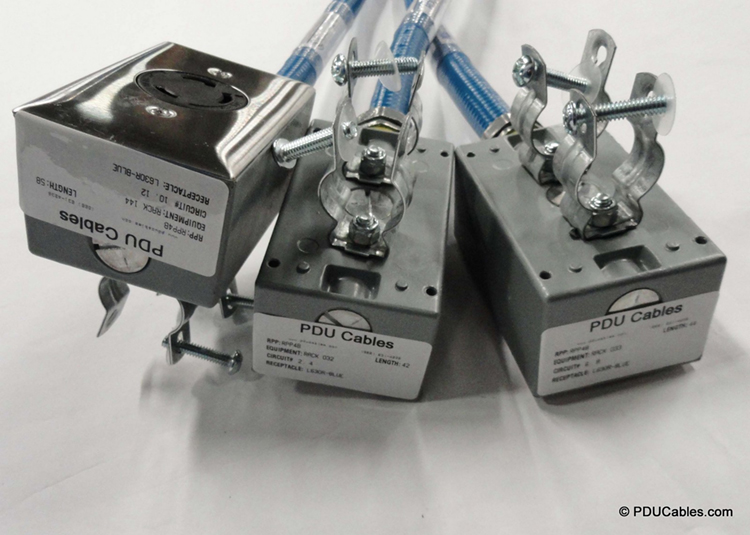 Dual Pedestal Clamp Mounting Bracket Without Nut on Weatherproof Box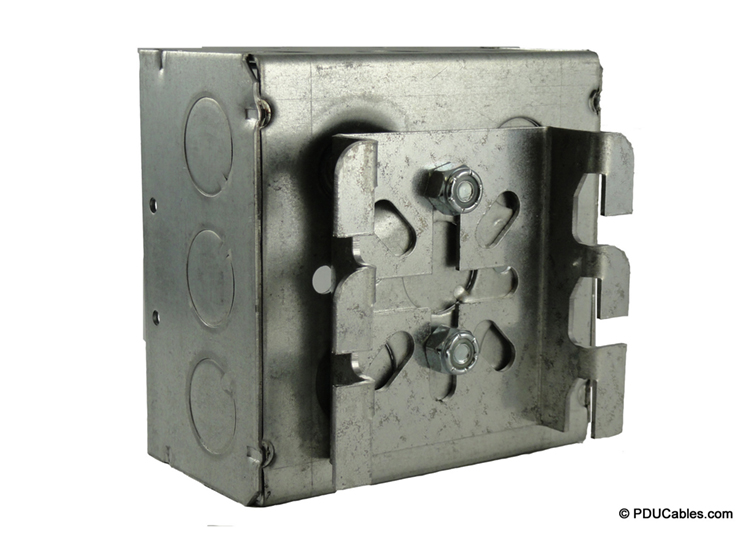 C50 Basket Tray Bracket on 1900 Style Box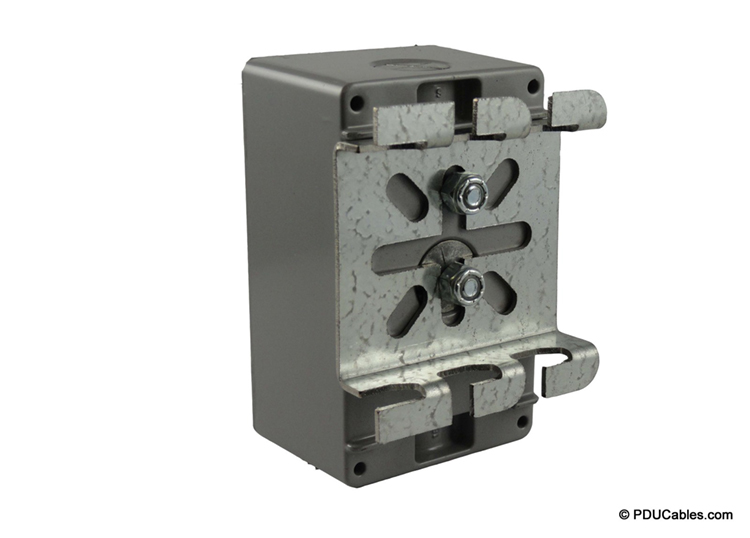 C50 Basket Tray Bracket on Weatherproof Box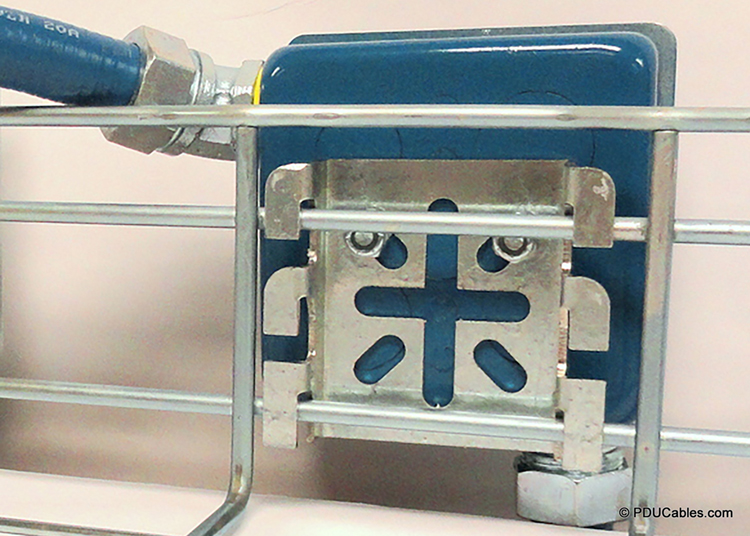 C50 Bracket attached to Basket Tray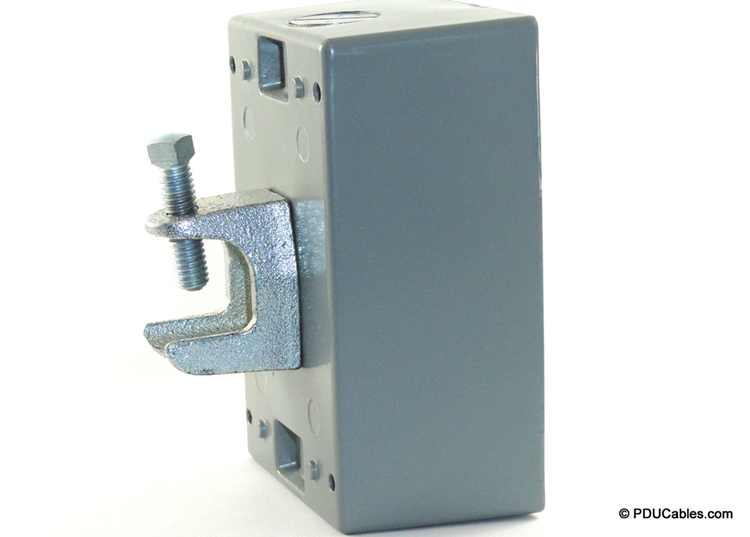 Cast Beam Clamp on Weatherproof Box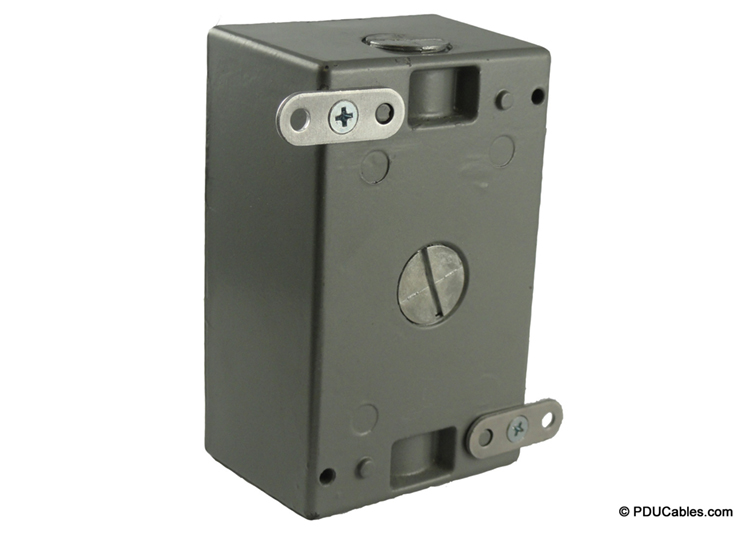 Two Mounting Ears on Weatherproof Box
Multi-Circuit Secured to Ladder Rack with Mounting Ears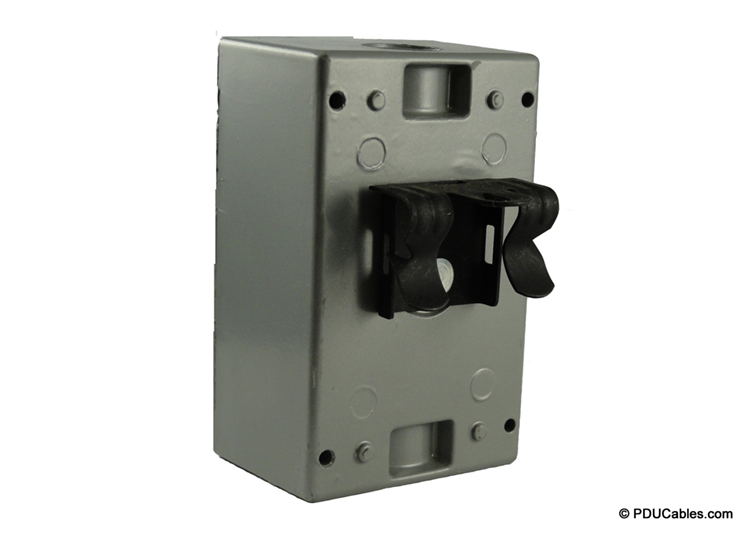 B-Line Flange Beam Clamp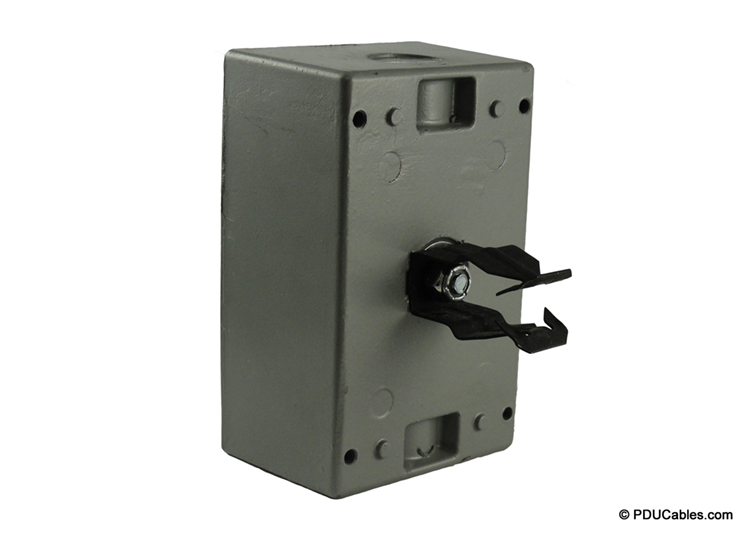 B-Line Conduit Hanger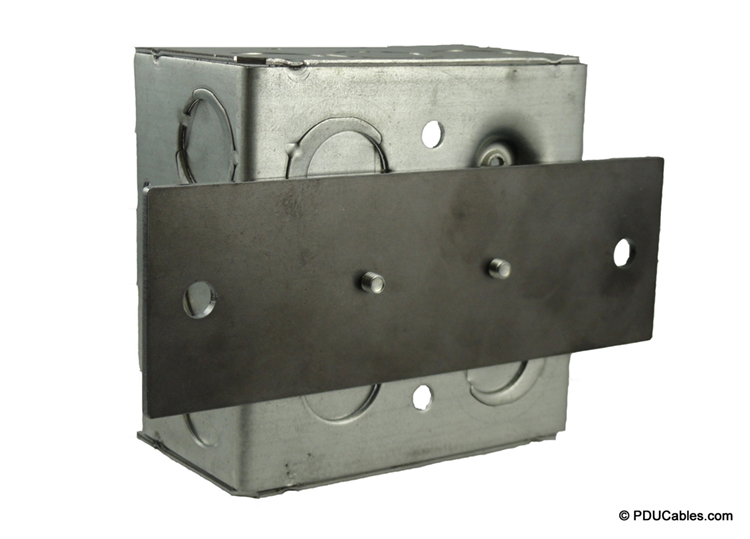 Mounting Plate on 1900 Style Box