Cable Labeling Improves Identification
Cables need to be labeled at each end to ensure that when there is a problem, the cable can be simply identified, and in doing so, reducing the time it takes to track down and resolve an issue. Labeling the cable to include power source and destination for the device and the PDU's, will ensure you will be able to trace cables to power source and make equipment upgrades or replacements simpler.
Cable Labeling
Labeling cables, be it a power or data cable, can prove to be critical if a problem arises. Labeling of power cables allow for easier installation when on site and for quicker isolation of cables if you need to shut power down. Cable labels should be secured in a way that will make them accessible, yet difficult to remove.
Custom Labels Reference:

UL Certification
PDU/RPP Identification
Circuit Number
Cable Length
Equipment
Device Type

Note: Custom label fields available for additional required label information.
Each PDU cable includes a Cable Identification Label which references the circuit number, equipment, PDU panel, receptacle and length, as well as the UL certification. Individual labels are protected to prevent alteration or accidental removal.
Colored Labels
For those few data centers where liquid tight conduit isn't an option, the addition of colored labels on Flexible Metal conduit at intervals throughout the length of the cable assembly can help you better identify your power sources. Labels are offered in the same eleven colors as the liquid tight conduit, boxes and faceplates.
If you choose not to install painted receptacle boxes and faceplates, adding colored labels to the boxes and faceplates are an easy way to identify different power paths.
Conductor Labels
Conductor circuit labeling saves you time and reduce installation errors. PDU Cables can label each conductor wire identifying its circuit. This speeds the wiring process dramatically, saving time and reduces the chance of installation errors.
Custom Labeling
Additional custom label options are available upon request:
Box labels

Faceplate labels

Additional labels throughout the conduit length
Labeling plays a key role in data center cable management. PDU Cables, offers a variety of labeling options to facilitate a comprehensive cable management program. Following are a few photos of different power whip configurations utilizing our numerous labeling options.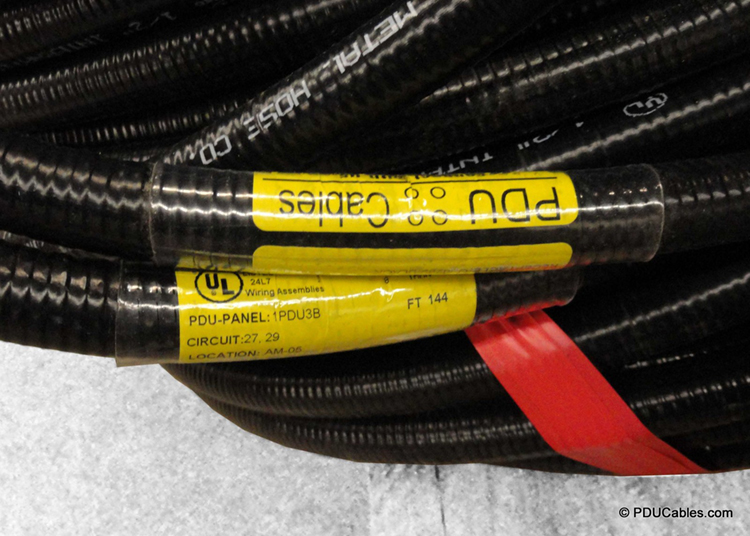 Conduit Labels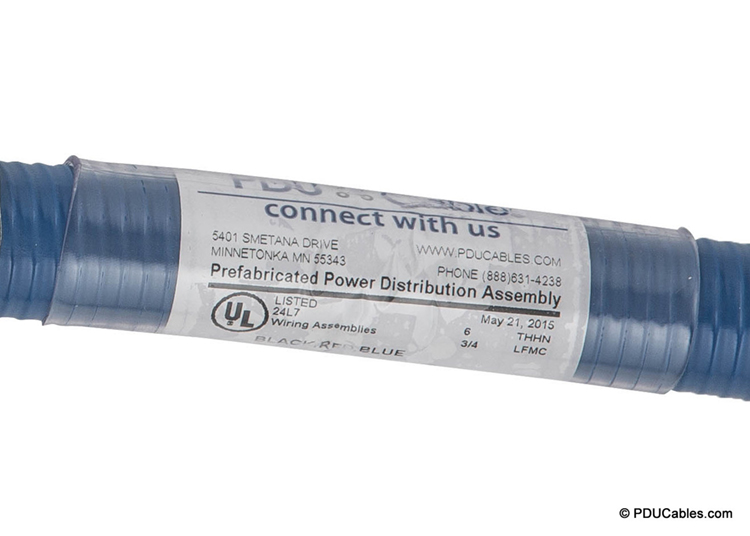 Heat Shrink Tubing Secures Each Conduit Label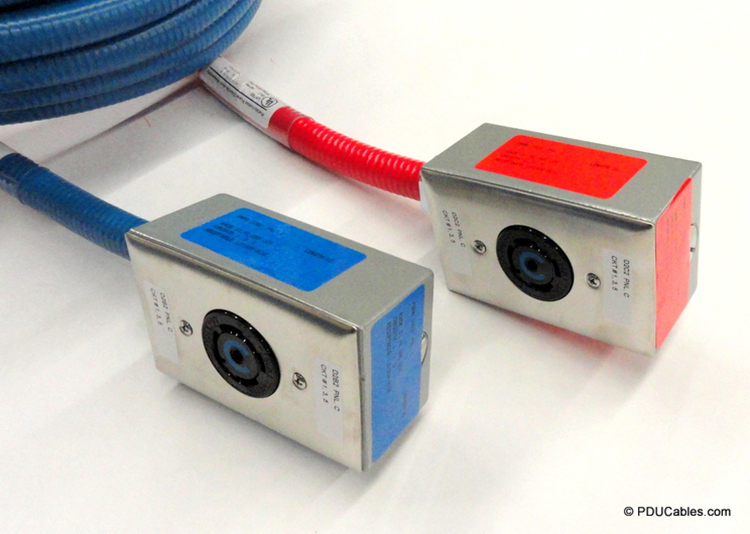 Colored Box Labels Match Colored Conduit
Colored Faceplate Labels Match Colored Conduit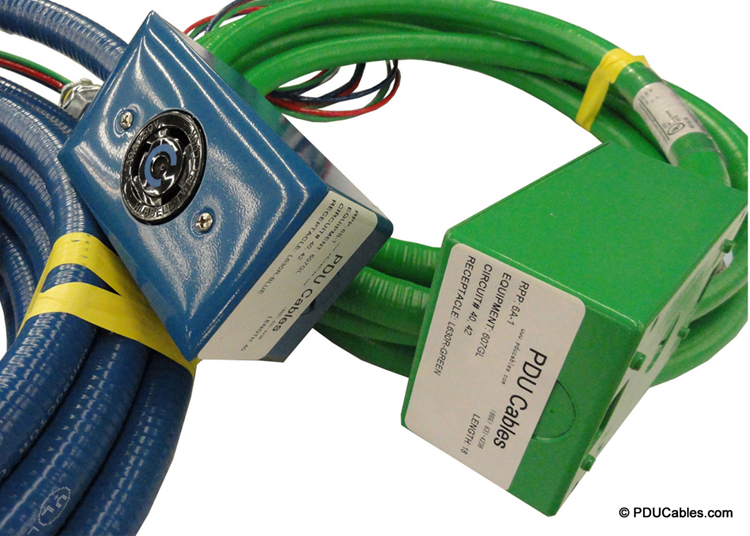 White Labels on Colored Boxes and Faceplates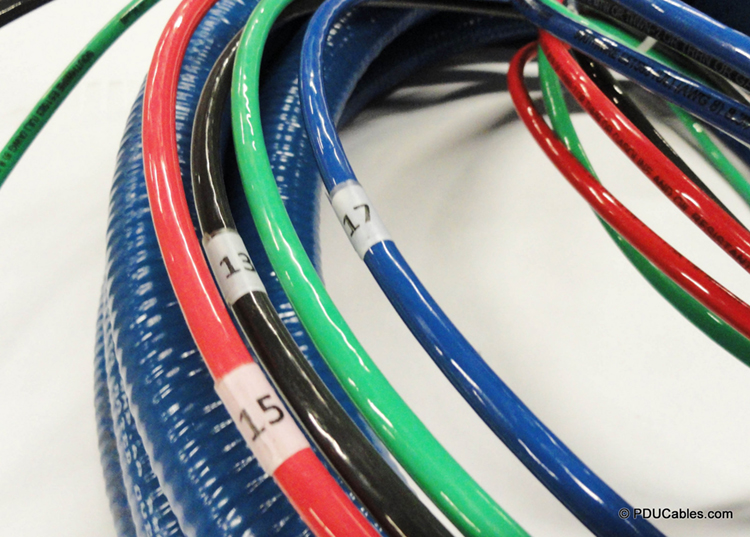 Conductor Labeling Speeds Installation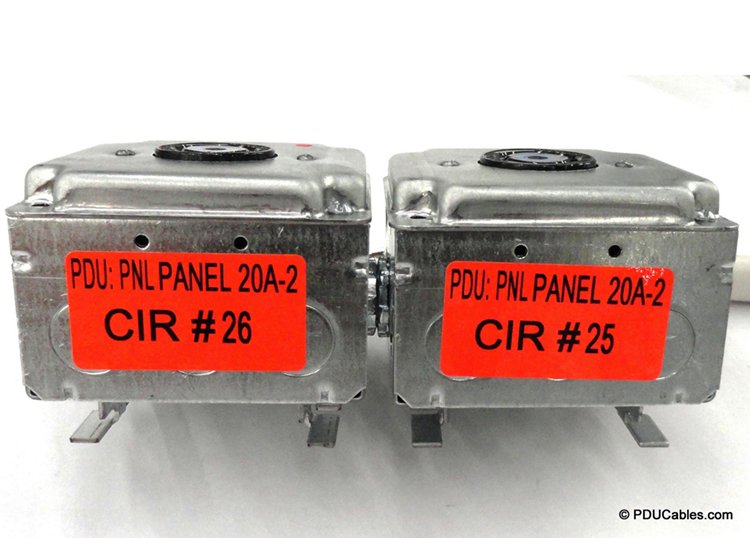 Customized Box Labeling Options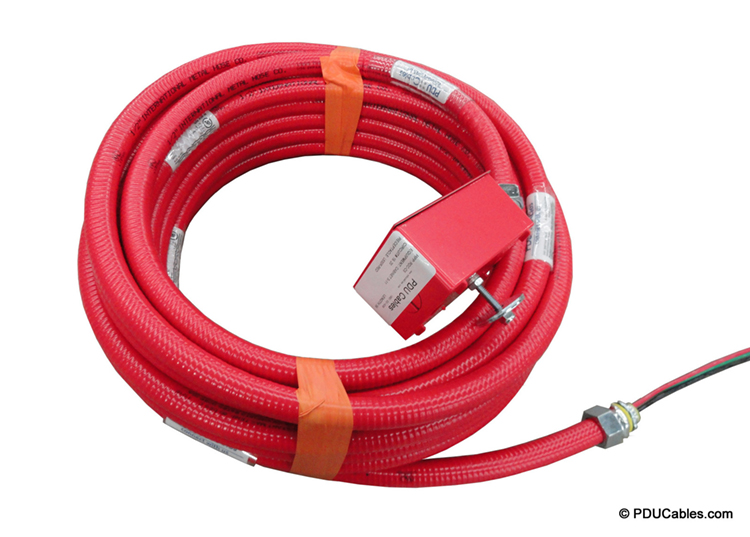 Extra Conduit Labeling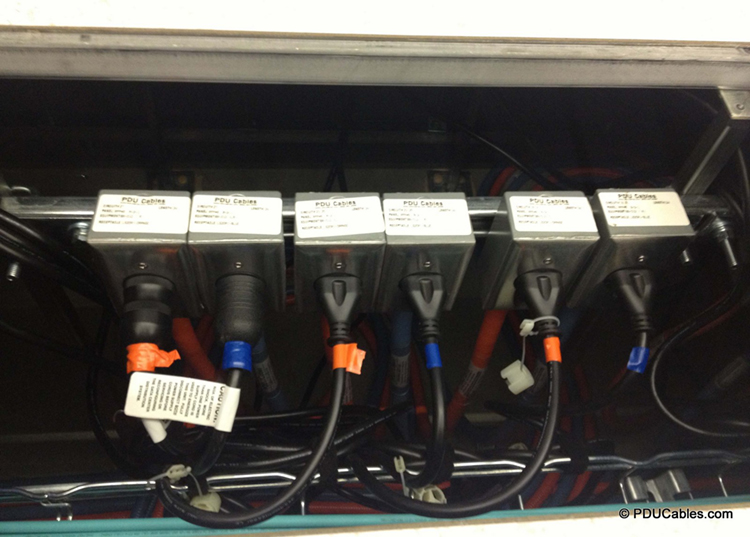 Box Labels Under a Raised Floor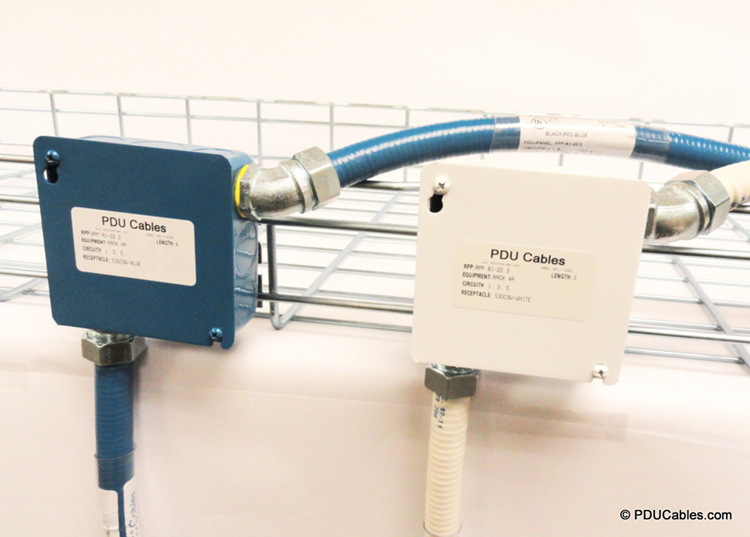 Labeled Junction Box with IEC 309 Pin and Sleeve Drop Cord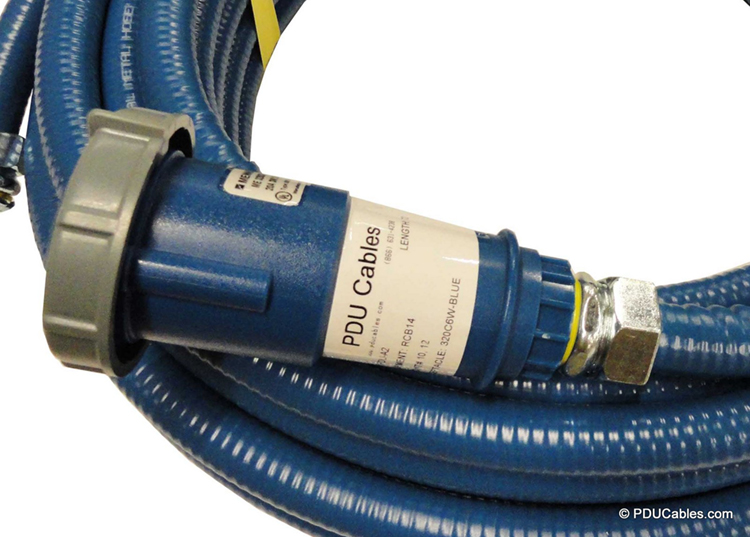 Box Labels added to a IEC 309 Connector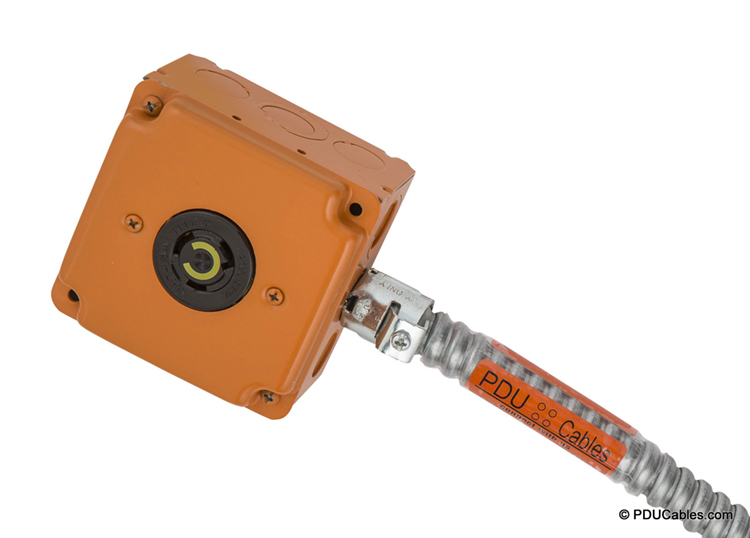 Colored Labels are Perfect for Greenfield Conduit