Welcome to PDU Cables, the leading manufacturer of prefabricated data center power distribution cable assemblies in the United States since 1981, where technology, quality, innovation and creativity are taken to the highest level and customer service has real meaning.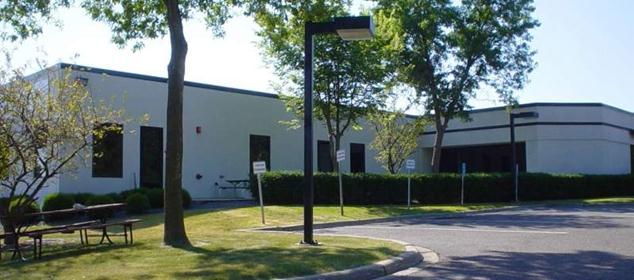 Our 85,000+ square foot corporate headquarters and manufacturing facility is located in Minneapolis, Minnesota where you will find a dedicated staff of manufacturing specialists assembling and testing each and every custom cable we build. With our experienced sales team providing unsurpassed product knowledge and excellent customer service, it's no wonder why over 5,000 data centers have chosen PDU Cables as their supplier of choice for custom prefabricated power cable assemblies.
Our Mission
At PDU Cables, our mission is to provide superior customer service, knowledge and value while exceeding the expectations of our data center design and construction partners as the preferred supplier of UL Listed under-floor cable assemblies, the AirGuard Cable Seal product line and other complementary products.
History of Innovation
PDU Cables
As the leader in quality and innovation, PDU Cables is the first independent cable assembly company to introduce colored conduit into the power distribution market, the first to obtain UL Listing, the first to provide identification labels on the cables, and the first to introduce a cable configuration software tool.
If your data center is mission critical, uptime depends on the integrity of your electrical system – rely on PDU Cables to provide a complete prefabricated power distribution cable assembly solution to ensure high reliability for your mission critical environment.
AirGuard Cable Seals
The industry's broadest line of cable seals and grommets, delivering a simple inexpensive solution to improving efficient data center cooling.
PDU Cables is the exclusive U.S. distributor of the award winning* AirGuard Cable Seal product line.
Data centers require large amounts of cool air to maintain optimal temperature to keep servers functioning properly. Cool air migration or leakage through cable holes in data center floors bypassing servers can lead to a drastic inefficient use of cool air and wasted energy dollars.
Considered an industry best practice, the installation of AirGuard Cable Seal family of products result in an immediate energy savings benefit. These products significantly minimize cool air loss, while improving static air pressure to cool data center equipment, helping to prevent expensive electrical equipment from overheating.
AirGuard provides an exceptional seal for an effective and economical solution towards eliminating airflow bypass through cable cutouts.
*PDU Cables' New AirGuard® Cable Seal was a winning entry inSearchDataCenter.com's "Product of the Year" award for 2006 in the category Data Center Cooling.