Types of Devices: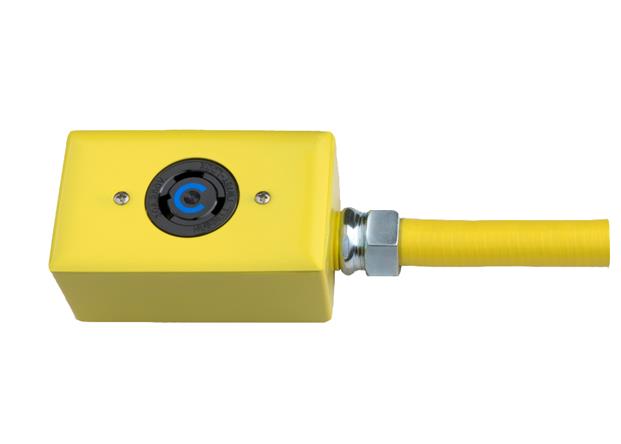 NEMA Device
NEMA straight blade and locking blade receptacles are the industry standard for economical data center power distribution throughout North America.
NEMA locking blade receptacles are the most common device in use today, and provide effective service from 15 to 50 amps.
Brass mounting and grounding components provide a low resistance ground path and greater resistance to corrosion.
Thermoplastic construction offer heat, flame and impact resistance as well as dimensional stability.
Both receptacle types are available in single and duplex configurations.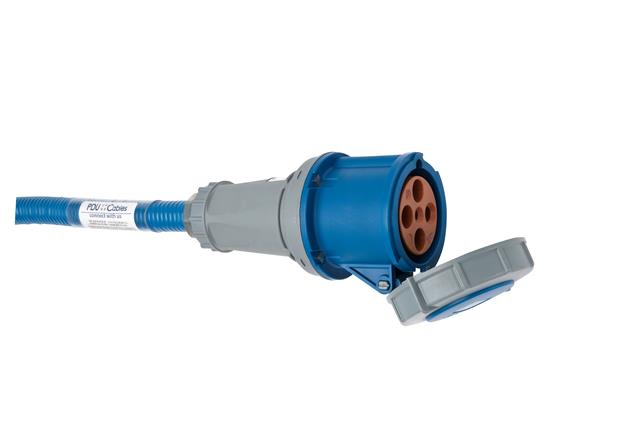 IEC309 Pin & Sleeve Device
IEC watertight devices provide safe and dependable performance in the most demanding environments. Heavy duty non-conductive nylon construction provides impact and corrosion protection. Thermoset polyester contact carriers withstand high temperatures from overload or arching and provide resistance to electrical tracking. The heavy duty external cord grip provides superior strain relief on the conductors.
Each pin and sleeve device receptacle features insulated non-metallic housing, housing color coded by voltage rating, a watertight seal to prevent infiltration of contaminants and a self-closing gasketed cover.
The pin and sleeve is most commonly used when higher voltage or three-phase service is demanded.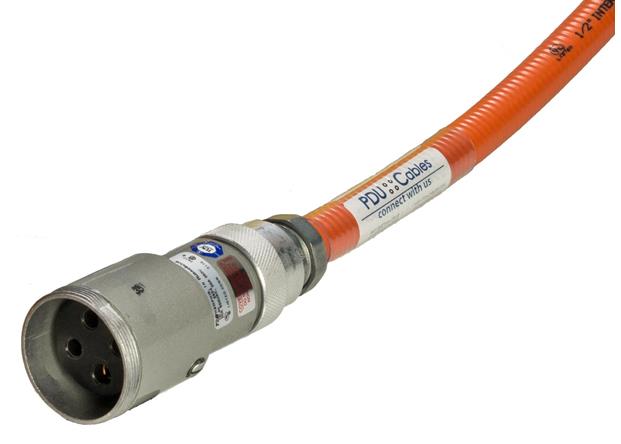 RussellStoll Pin & Sleeve Device
Connectors are designed to be watertight, are UL94 V-O flame rated for safety and utilize a double, efficient pin & sleeve contact design that is voltage polarized to meet NEC210-7 and OSHA standards.
Pin & Sleeve contact devices consist of round male pins which are inserted into tubular female sleeves. Current flows through a large pin-to-sleeve circular contact area. Because current is not restricted through point of contact only, higher current flow and cooler operating temperatures are achieved in a compact connection.
Shrouded pins and sleeves are protected from physical damage or casual access and aid in polarization features of the line. The shroud and screw collar completely lock plugs to receptacles or connectors for a reliable connection. Stepped on, dropped or kicked plug connections will remain tight.