Colored Boxes & Faceplates
Another First for PDU Cables
As the first power cable manufacturer to offer color choices of liquid-tight conduit, PDU Cables has expanded its offering to include eleven colors for its receptacle boxes and faceplates (blue, black, red, orange, green, yellow, gray, pink, white, purple and brown).
The use of Colored Faceplates & Boxes
Color coding power cables in a mission critical facility makes tracing and managing primary and redundant power sources and key infrastructural systems and components easier, and in data center management easier usually translates into fewer outages and less downtime.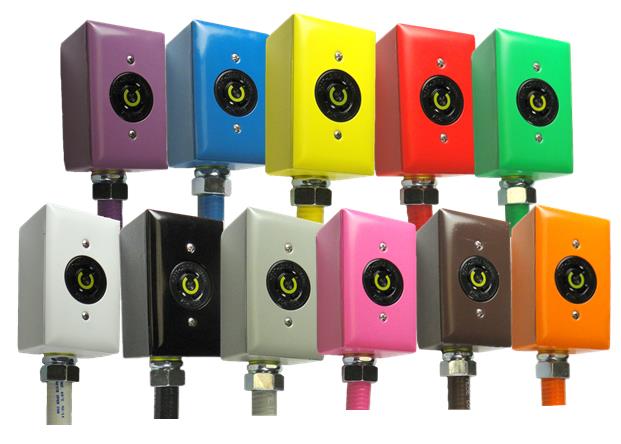 To make data center management easier, PDU Cables, the first branch circuit power whip manufacturer to offer colored conduit, now offers colored face plates and boxes painted to match its eleven colors of Liquid-Tight Flexible Metal Conduit.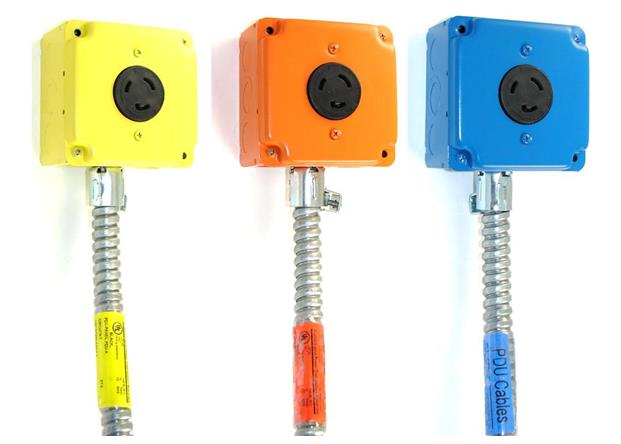 Even if you aren't using Liquid-Tight Flexible Metal Conduit, you can still color code your branch circuit power whips for primary and redundant power sources.
PDU Cables has colored faceplates and boxes in all eleven colors for various styles of both weatherproof and 1900 boxes, the perfect way to add color for cable management even if they are mated to greenfield or Flexible Metal Conduit (RWS or RWA).
Multiple Colors Permit:
The separation of primary power from redundant power.

Easier identification of power feeds and panel board within the PDU.

PDU Cables ensures that the colors of the faceplates and boxes remain consistent from order-to-order.
Following are a few photo's of different power whips utilizing various options of color matched conduit, boxes and faceplates.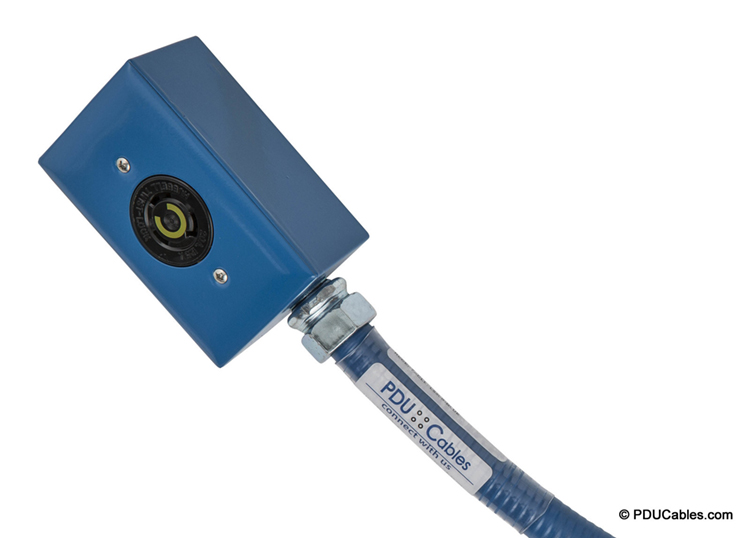 Color Matched Box, Faceplate and Conduit (Blue)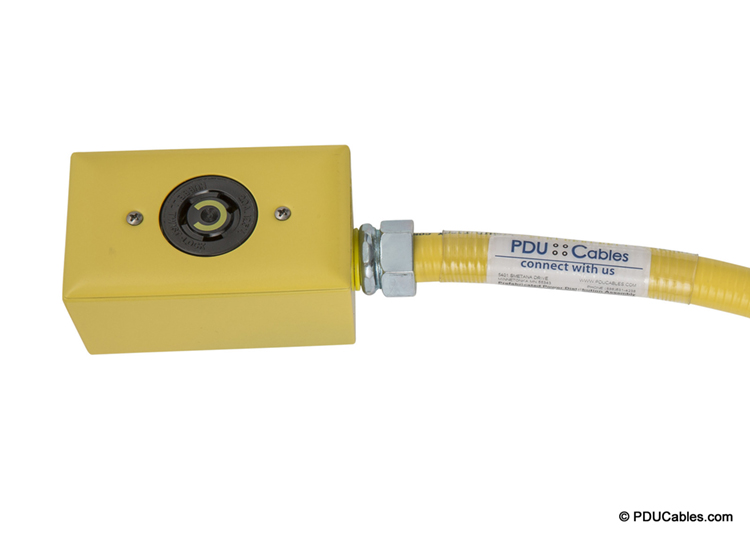 Color Matched Box, Faceplate and Conduit (Yellow)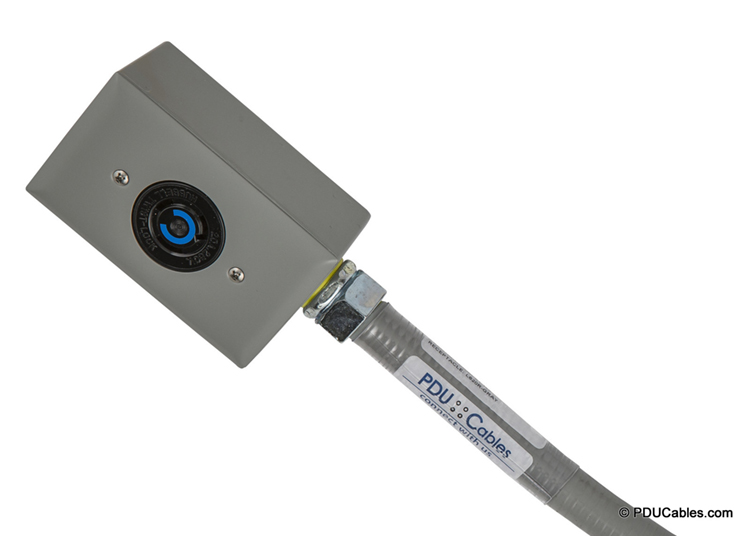 Color Matched Box, Faceplate and Conduit (Grey)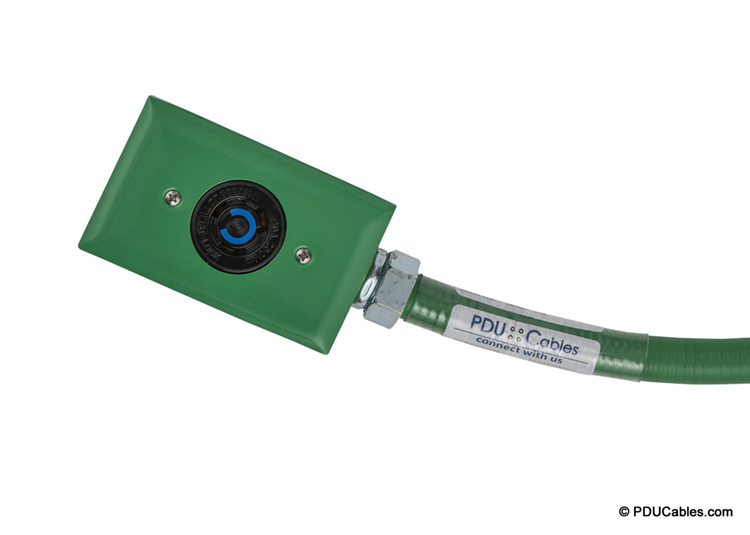 Color Matched Box, Faceplate and Conduit (Green)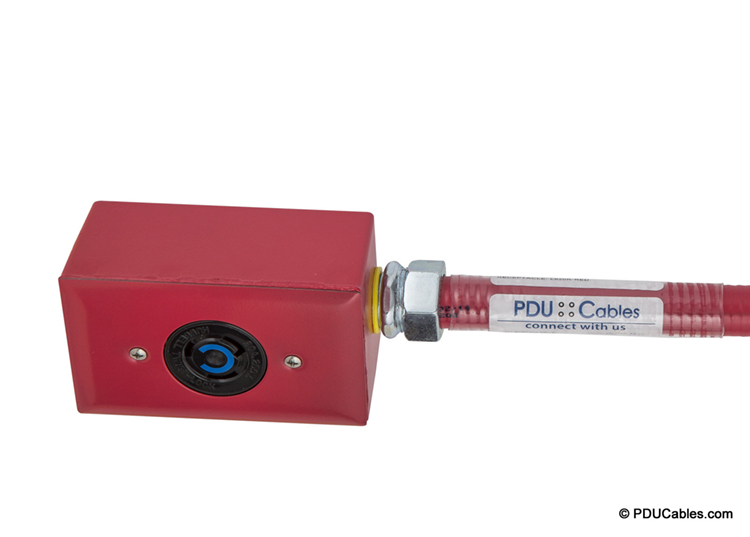 Color Matched Box, Faceplate and Conduit (Red)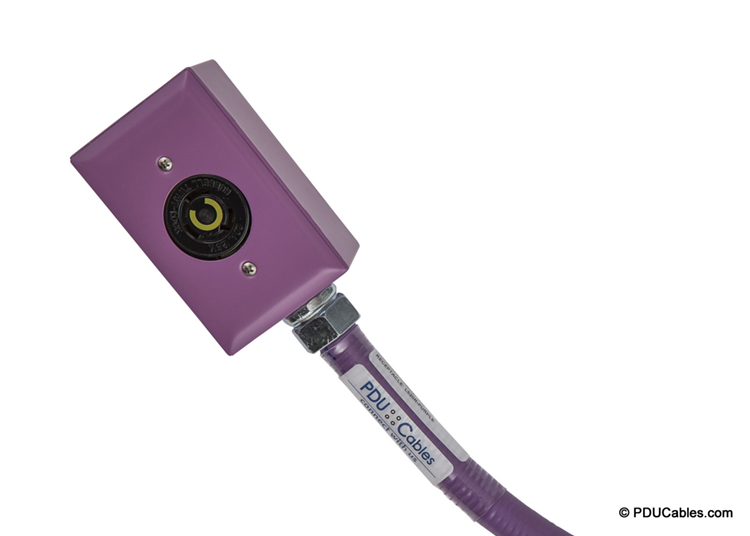 Color Matched Box, Faceplate and Conduit (Purple)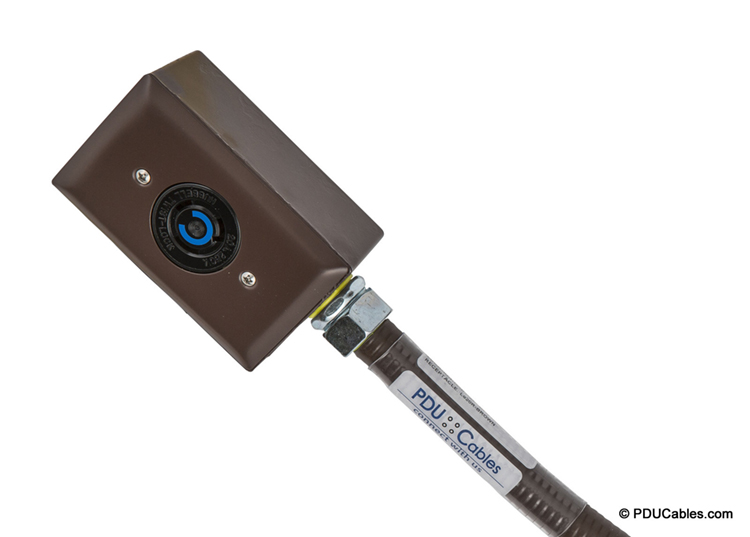 Color Matched Box, Faceplate and Conduit (Brown)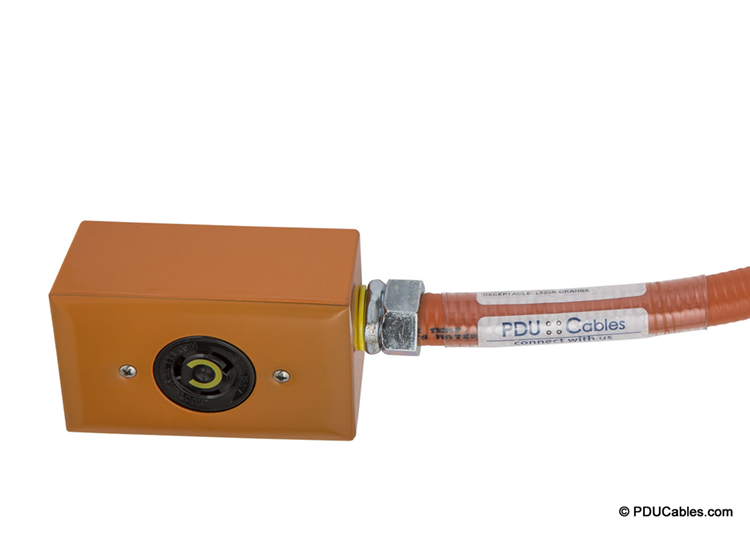 Color Matched Box, Faceplate and Conduit (Orange)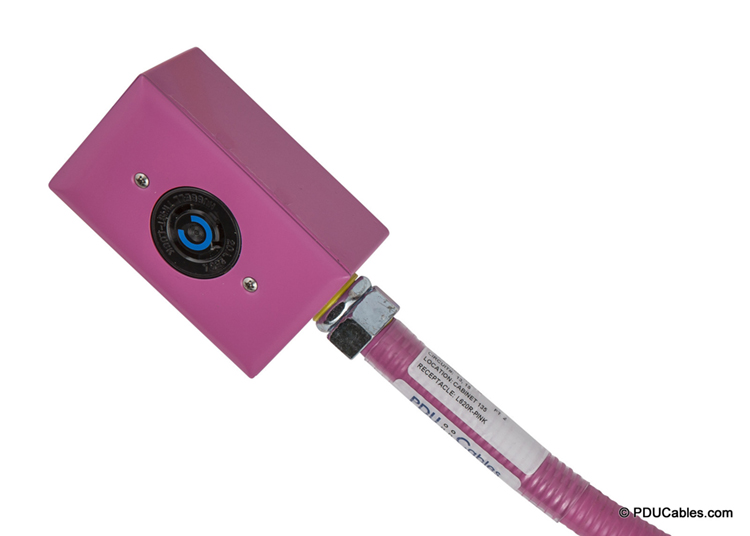 Color Matched Box, Faceplate and Conduit (Pink)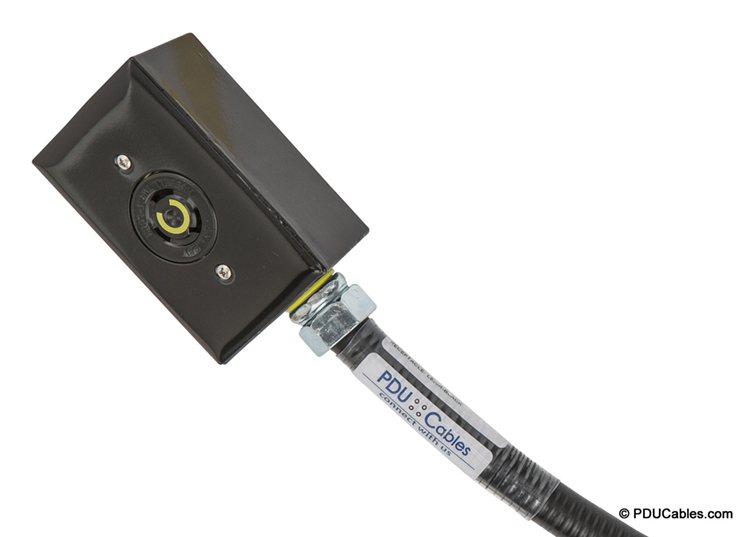 Color Matched Box, Faceplatge and Conduit (Black)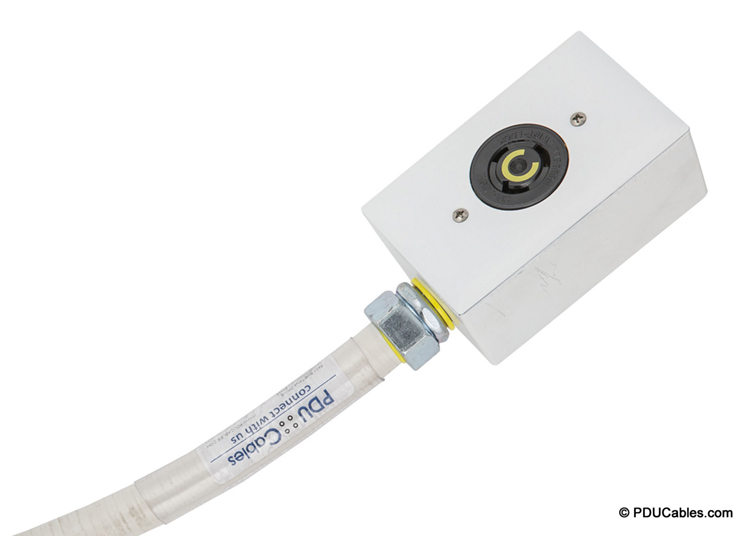 Color Matched Box, Faceplate and Conduit (White)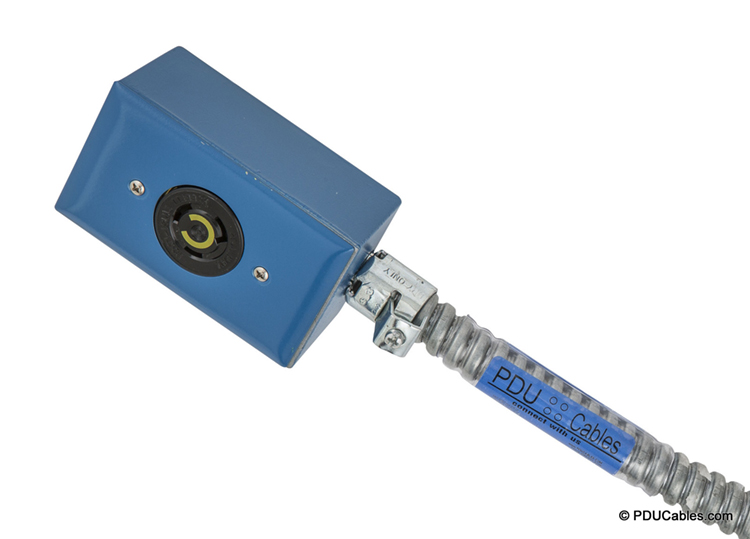 Color Matched Box, Faceplate and Conduit Label with Greenfield Conduit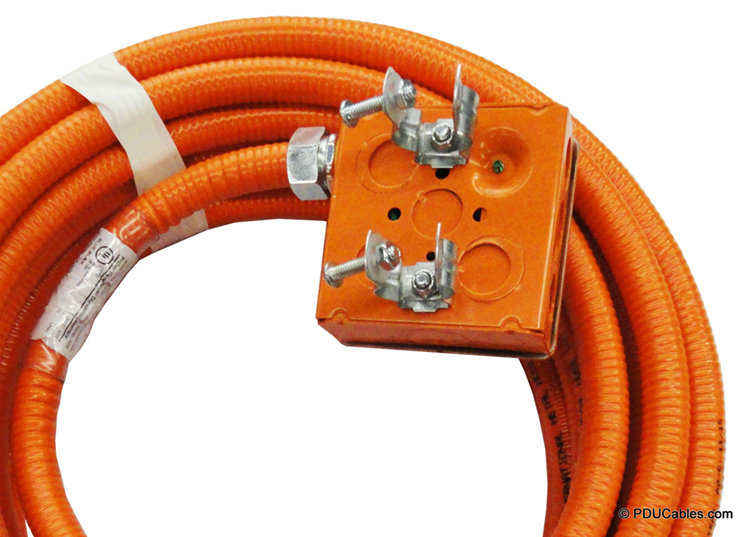 Color Coordinated Orange Box, Faceplate and Conduit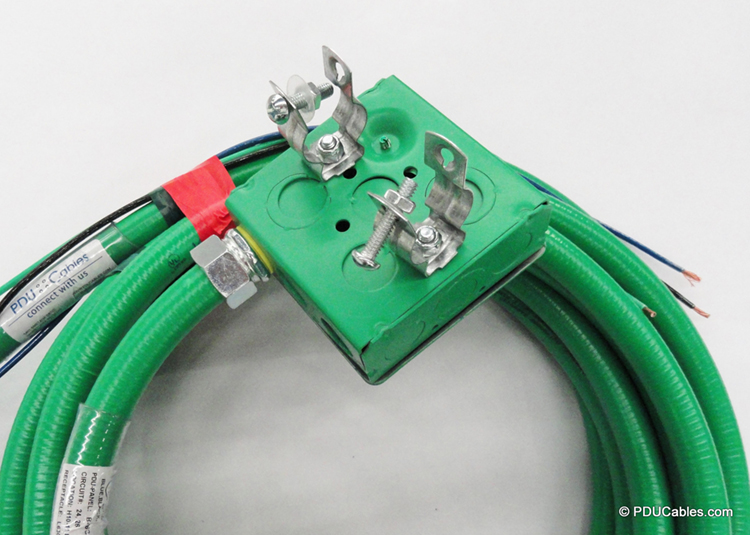 Color Coordinated Green Box, Faceplate and Conduit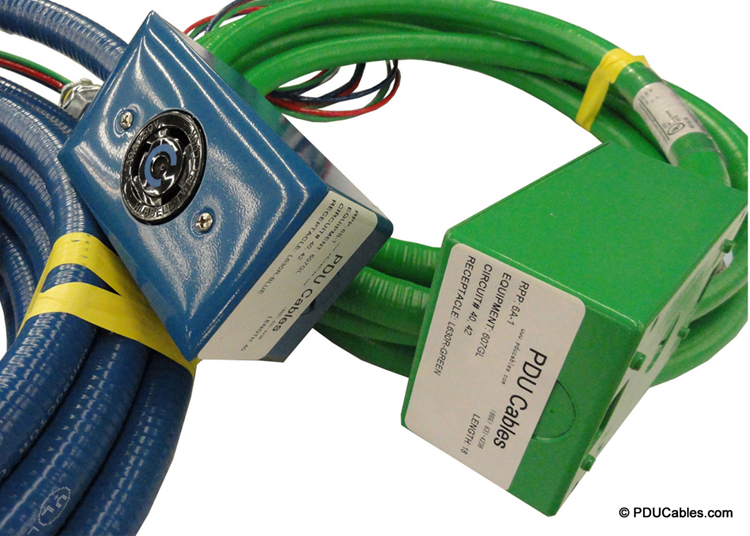 Color Coding for Dual Power Source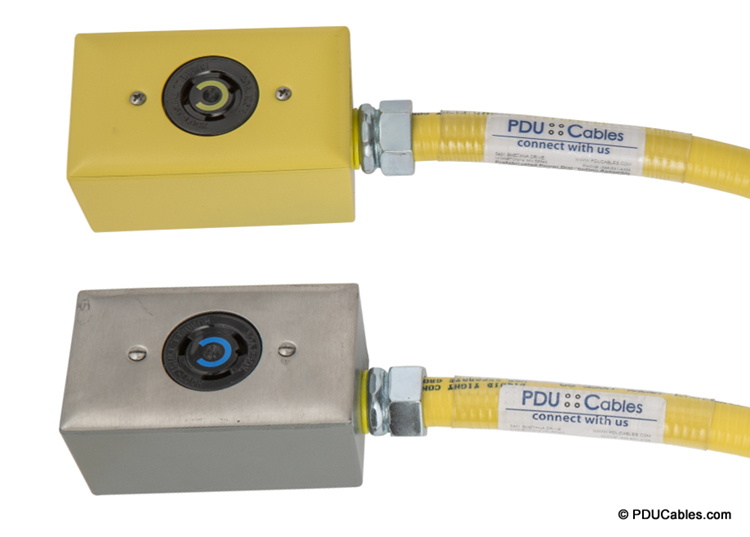 Comparing Color to No Color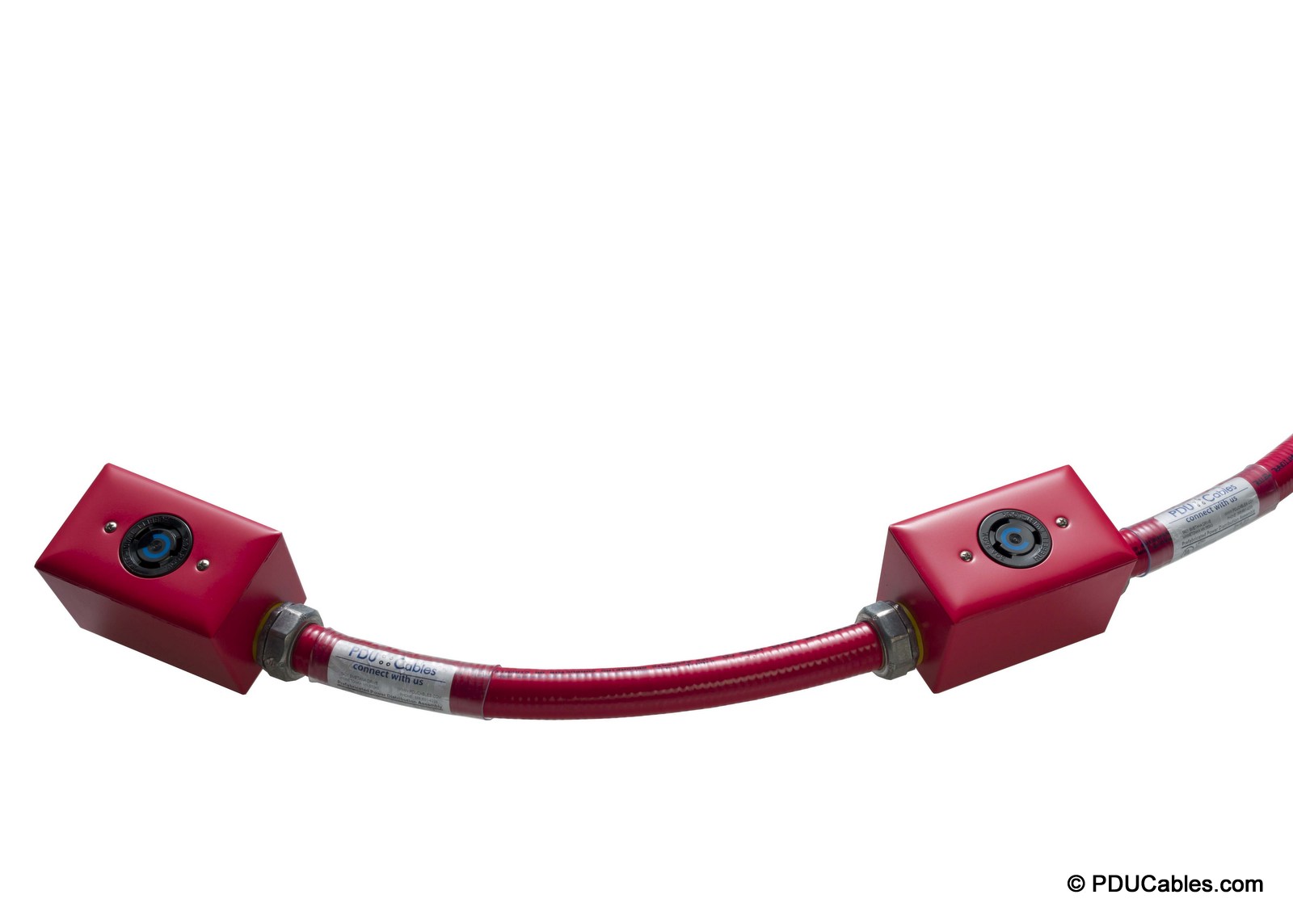 Color Matched Daisy Chain Multi-Circuit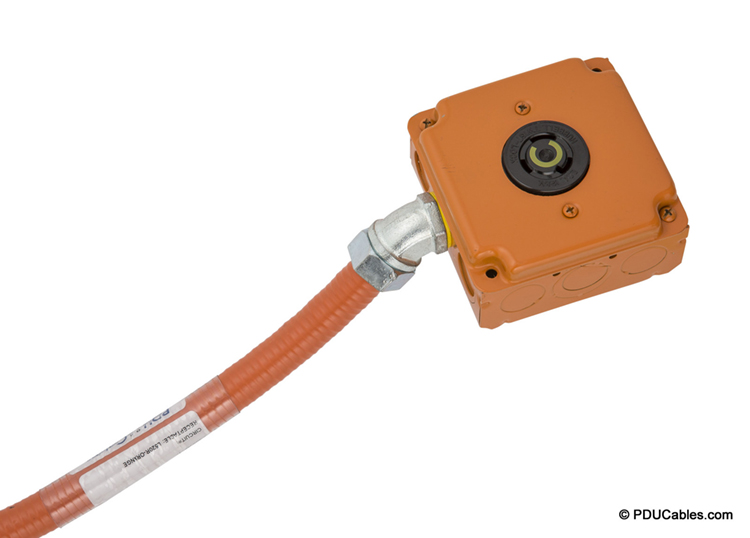 Color Matched 1900 Box, Faceplate and Conduit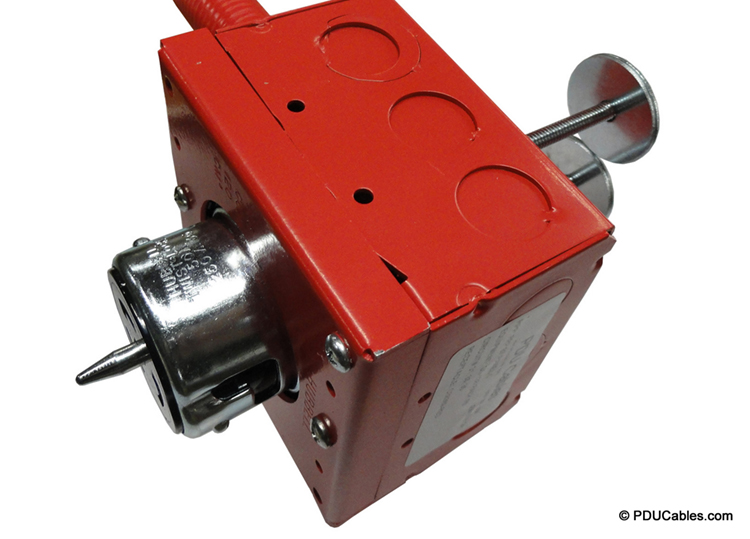 NEMA CS8369 with Color Matched Red 1900 Box, Faceplate and Conduit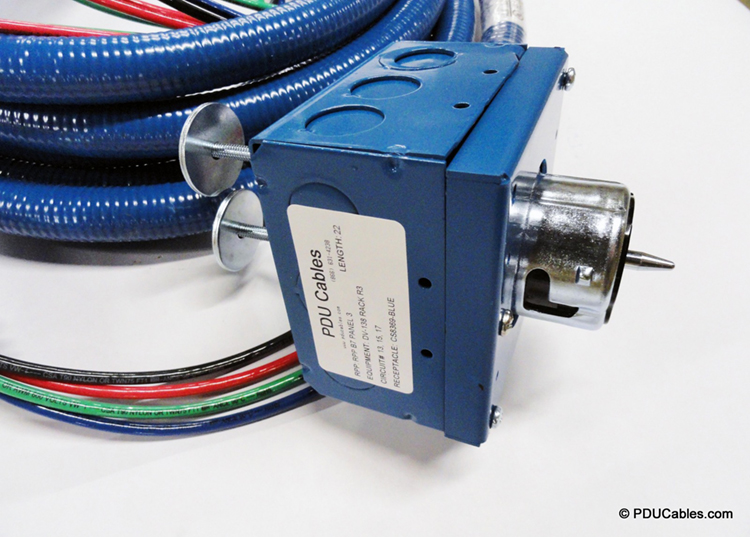 NEMA CS8369 with Color Matched Blue 1900 Box, Faceplate and Conduit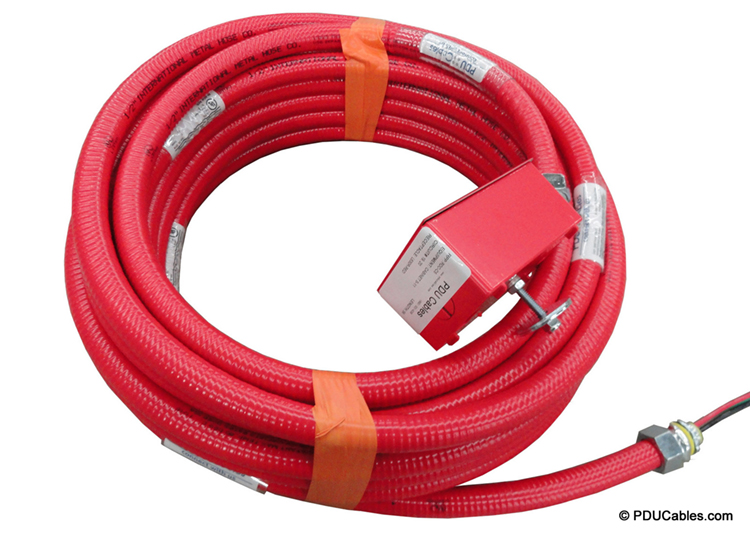 Color Matched Red Weatherproof Box, Faceplate and Conduit