Busway Solutions Tap-Off Boxes
Busway Solutions Tap-Off Boxes
Aftermarket Replacement Tap-Off Boxes for "U" shaped open channel busway (busduct) track systems like Starline T5 Series Track Busway (250, 400, 800 and 1200 Amp)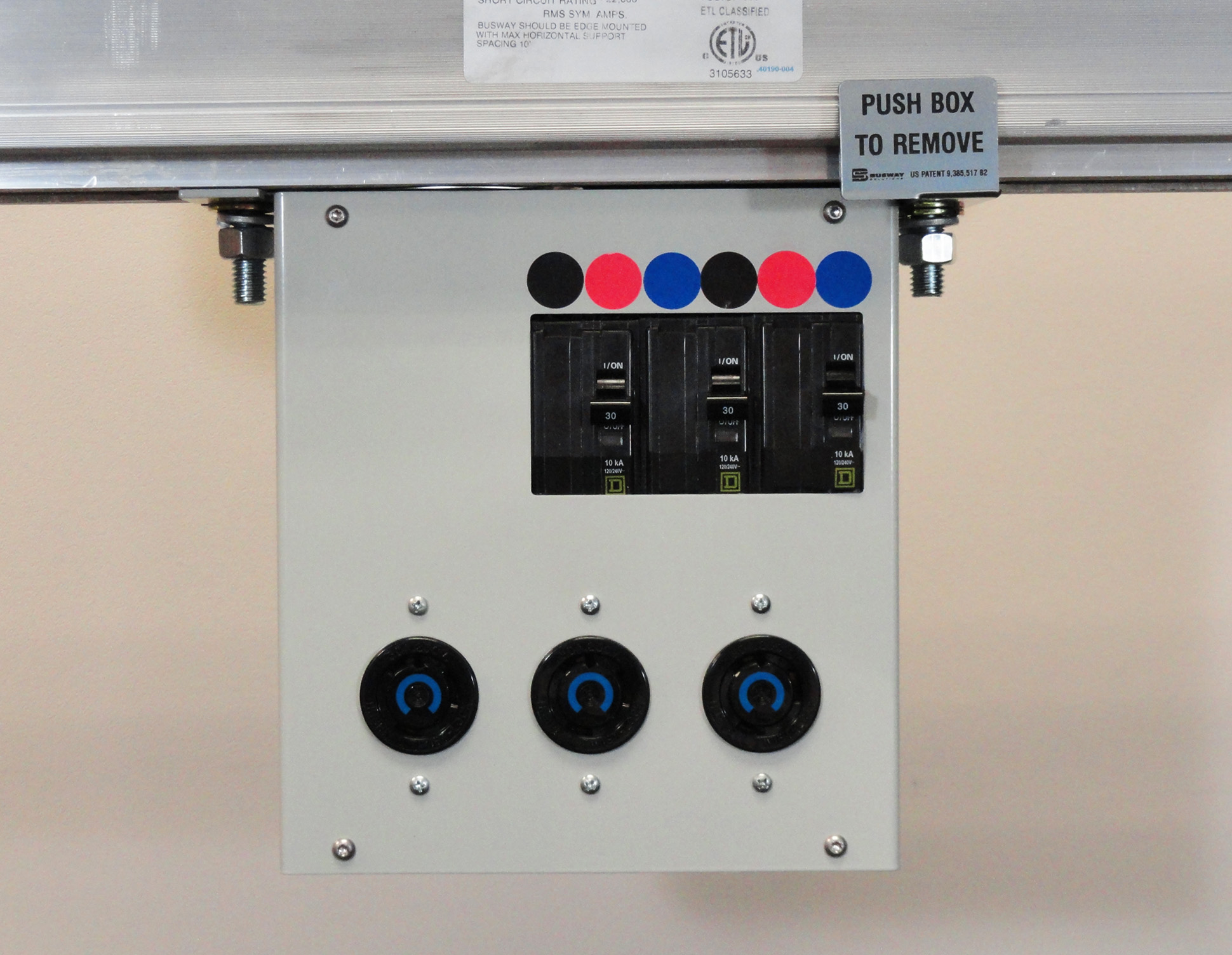 Tap-off boxes are used to draw power from the busduct. The tap-off boxes have a special plug head (mast) which inserts into the busway track slot. Twist the tap-off box 90 degrees to make electrical connection. The blades in the mast fit into the busbar channel inside the busway track for a compression connection. Power tap-off boxes are available in different configurations and capacities, ranging from single phase 120V to three-phase 415V/240V. The tap-off boxes typically contain circuit breakers and outlets or a drop cord with a receptacle.
Busway Solutions Tap-Off Boxes
Replacing or adding to your facilities power load requirements? Tired of paying a premium price and waiting weeks for proprietary OEM tap-off boxes to be delivered? PDU Cables is happy to offer a better alternative. PDU Cables is now the exclusive distributor of Busway Solutions tap-off boxes. Busway Solutions has engineered a series of tap-off boxes designed specifically to accommodate the Starline T5 Track Busway system.
For a free quote contact us at 1-(866)-631-4238 or sales@pducables.com.
Visit our Contact Us page for the name of your sales representative.
For a pdf of Busway Solutions tap-off boxes, important and industry leading features.
Uncompromising Design
Better connections decrease resistance which lowers the conductor temps and reduces the risk of shorts, faults, failure, and outages. While visually you'd be hard-pressed to tell the difference between the Busway Solutions tap-off boxes from other tap-off boxes, but changes in design and materials have resulted in a patented, ETL approved tap-off box that sets a new standard for excellence.
Busway Solutions tap-off boxes address one of the most common complaints of OEM tap-offs, difficult to install. Earlier generations of tap-off boxes were difficult to twist and lock into place once the plug head was inserted into the busway track. This feeling of "forcing" the conductors into place made installers wonder if the head was misaligned or if they were doing something wrong. It is like tightening a cross-threaded screw. You know it doesn't quite feel right, but you have no way of knowing for sure until you're done, there was no way to tell if the plug was properly installed. Busway Solutions tap-off boxes are precision engineered to allow a smoother, easier installation.
Old style OEM tap-off boxes rely on a single mounting tab to secure the tap-off box to the busway. The use of a single, or more commonly non-use at all of the mounting tabs can result in excessive and uneven pressure on the electrical mast leading the mast to serve as the mechanical support for the tap-off box. Busway Solutions tap-off boxes mast's feature a high quality composite material for added strength and durability, as well as utilizing an integrated mounting bracket (Inhibitor) to ensure proper rotational direction alignment during installation and de-installation. The addition of a second mounting tab, when used properly, practically warrants a long trouble-free life.
Safety First
Busway Solutions tap-off boxes use the highest quality materials and devices available and are designed to meet ETL 587 standards. Busway Solutions tap-off boxes should provide worry free service for the life of your data center. The patented Inhibitor (directional indicator) serves as a guide to proper de-installation of the tap-off box.
Traditional tap-off boxes incorporate only a single metal locking tab to secure the breaker box to the busway. The Busway Solutions tap-off box utilizes two mounting tabs to secure the breaker box. That way, checking or changing of power cords or even routine maintenance in and around the tap off box is less likely to potentially result in the tap-off box becoming disengaged or damaged due to uneven pressure.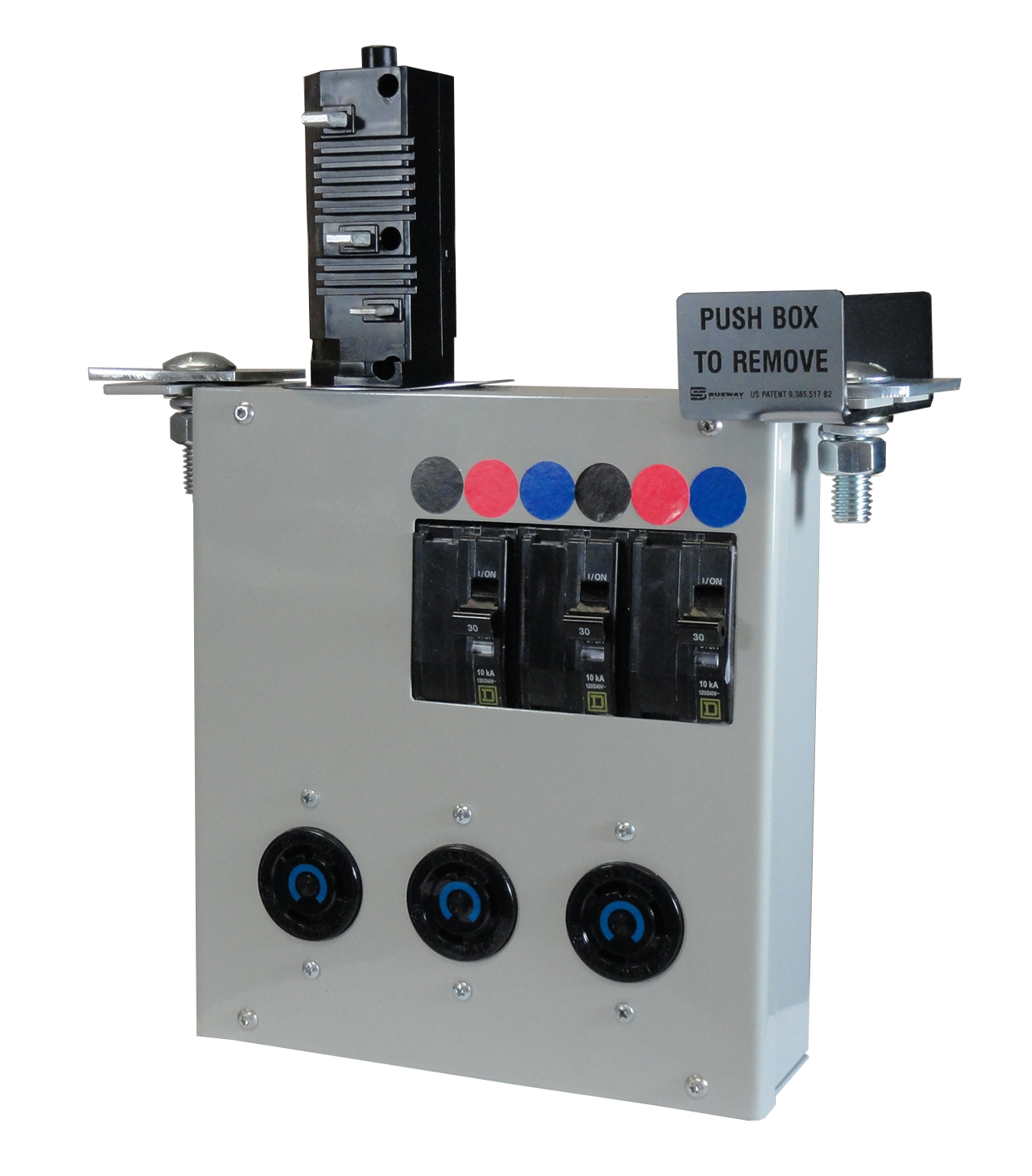 ETL Approved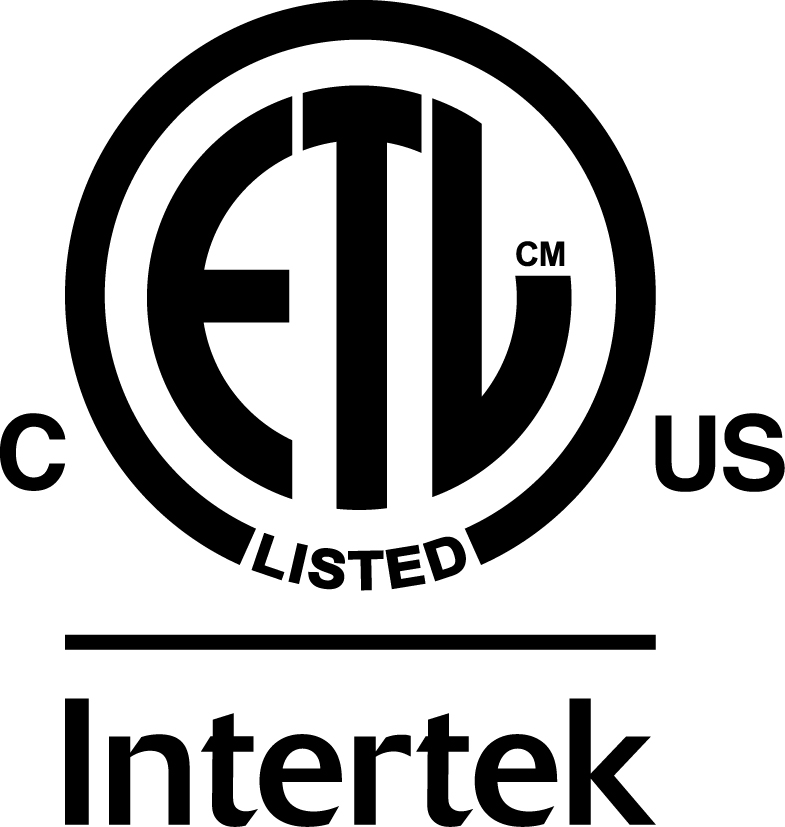 Busway Solutions tap-off boxes are tested, approved and certified compliant by ETL to UL 857 standards using Starline T5 busway system.
Electrical Testing Labs (ETL) is a Nationally Recognized Testing Laboratory (NRTL) is an independent laboratory recognized by the Occupational Safety and Health Administration (OSHA) to test products to the specifications of applicable product safety standards. An NRTL's function is to provide independent testing and certification of any electrically operated product.
ETL has a long history that began in 1896 when Thomas Alva Edison founded Electrical Testing Labs (ETL). Edison's vision was to provide assurance to consumers through product performance and safety testing. When manufacturers apply Intertek's ETL Listed Mark to their products, the letters "ETL" carry with them a long history of innovation, influence, and independence.
Certification marks – like the ETL Listed Mark – demonstrate compliance with the requirements of widely accepted product safety standards, as determined through independent testing and periodic follow-up inspections by an NRTL. It is the quality of customer service and of the capabilities provided by the testing laboratory issuing each certification mark that sets them apart.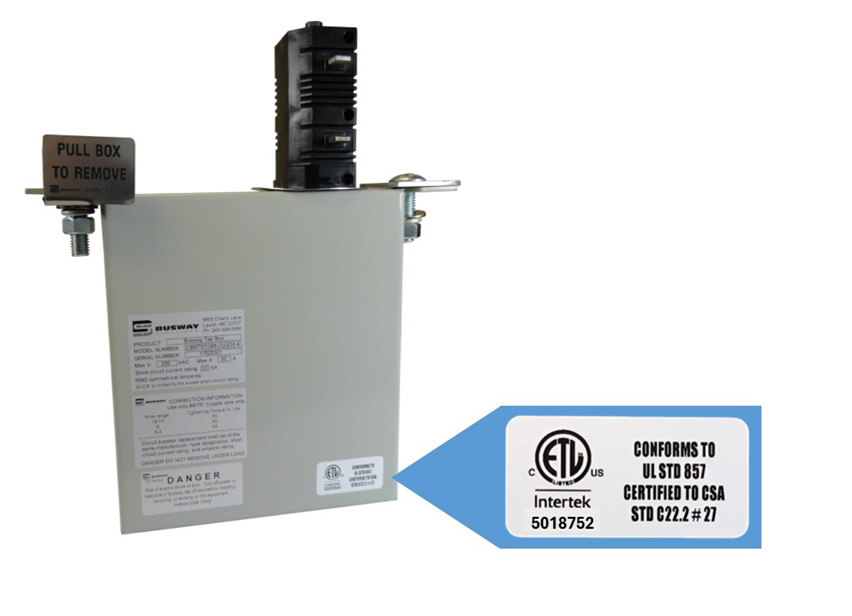 Full Two-Year Warranty
Unlike OEM busway tap-off boxes which offer only a one-year warranty, Busway Solutions offers a full two-year warranty on its tap-off boxes. Busway Solutions believes so strongly in its superior design, materials and manufacturing of its tap-off boxes, it is willing to double the warranty you'll find on those other OEM tap-off boxes.
A Superior Alternative Tap-Off Box
• Busway Solutions tap-off boxes are a safe, cost effective alternative to traditional proprietary plug-in boxes.
• Used to distribute (tap-off) power from "U" shaped open channel busway track systems including the Starline T5 series, B250, B400, B800 and B1200 track busway.
• Features patent pending dual mounting tabs for safe secure connection.
• Upgraded to #8AWG wire, standard on all boxes.
• Available in a wide range of device configuration.
• Each tap-off box includes customer specified breakers, and wiring devices as a complete pretested ready to connect assembly.
• Large conductor surface area for greater contact.
• Patented Inhibitor (directional indicator) assures proper de-installation to prevent plug mast damage.
• Powder coated light gray 16 Ga. Steel enclosure.
• Certified compliant by ETL to UL 857.
• Manufacturers limited warranty covers any defect in workmanship or materials for two years from the date of purchase.
For maximum safety follow NFPA 70e guidelines for proper installation and de-installation of tap-off boxes from busway power distribution systems.