Type LFMC Cable Assemblies (Liquid Tight Flexible Metal Conduit)
Type LFMC (Liquid Tight Flexible Metal Conduit) Cable Assemblies - Strong, durable and liquid tight; by far data centers most popular and cost effective conduit option for branch circuit power distribution cable assemblies. (Available in eleven standard colors)
Liquid Tight Flexible Metal Conduit is both listed by Underwriters Laboratories and Certified by Canadian Standards Association and offers outstanding protection against wet and oily conditions. Liquid Tight is permitted for use in exposed or concealed locations and is approved for use with Information Technology Equipment in raised floor plenum environments (NEC 645).
The flexible inner core is made from a spiral wound strip of heavy gauge, corrosion resistant, hot-dipped galvanized steel and includes an integral bonding strip of copper that is enclosed within the convolutions throughout their entire length. This ensures a stable ground and reduces EMI, RFI and cable "cross talk". Even though a permanent circuit ground protection is provided through the continuous bonding strip built into the Liquid Tight Flexible Metal (LFMC) conduit core, for added protection, PDU Cables always uses a separate grounding conductor in all cable assemblies even if not required by NEC.
The liquid tight jacketing material is a high quality, rugged, flame retardant flexible PVC compound which resists oils, mild acids and exposure to sunlight.
LFMC is permitted to be used in exposed or concealed locations where flexibility or protection from liquids, vapors or solids is required. It is permitted in specified hazardous (classified) locations and it may be used for direct burial where listed and marked for the purpose.
Pro's:
Ideal for organizing dual power feeds
Moisture resistant
Label friendly
Cost Effective
Con's:
Larger outer diameter
Heavier weight
Less flexible
Following are a few photo's of different Liquid Tight Flexible Metal Conduit Cable Assemblies.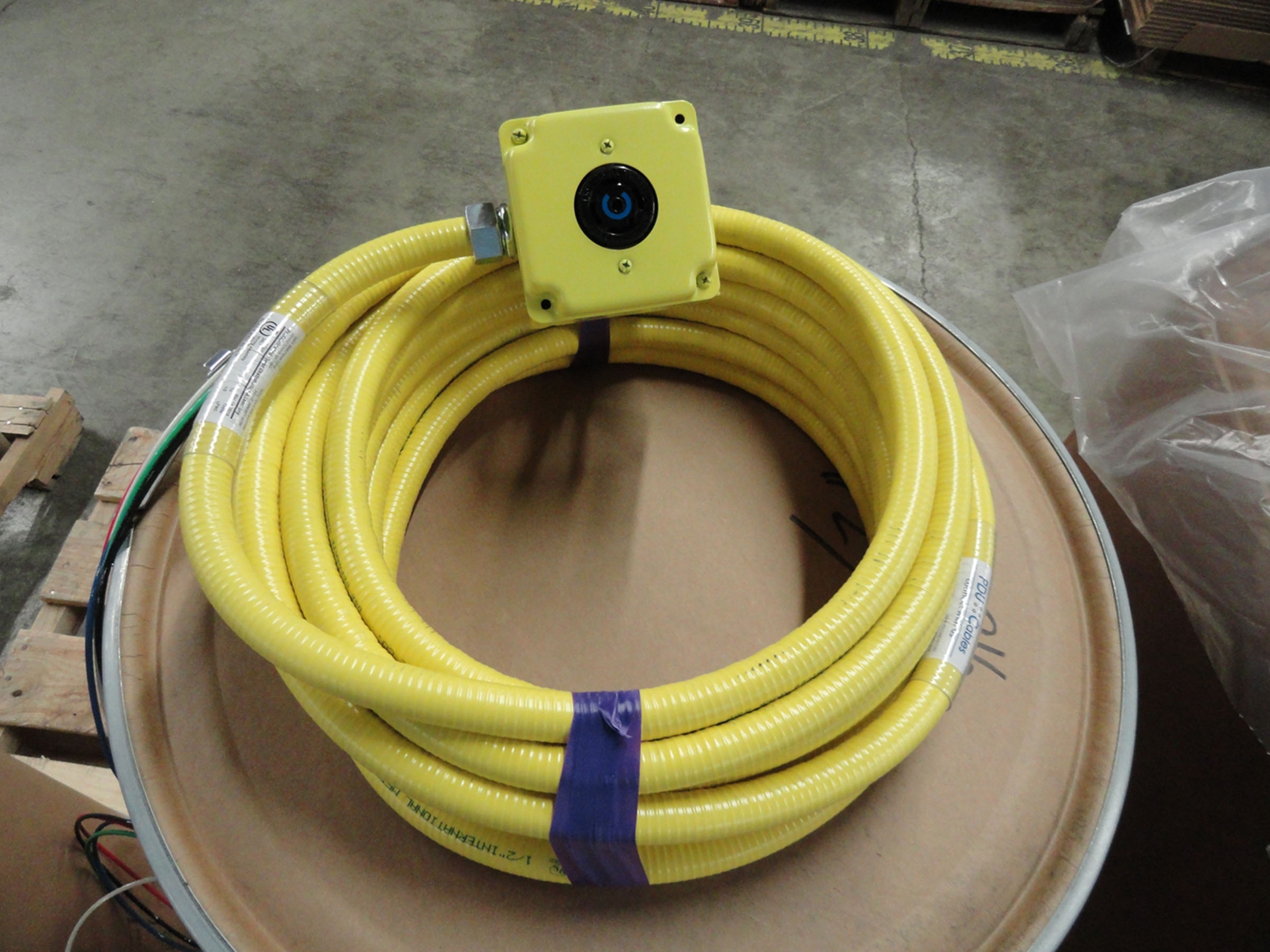 Type LFMC - Yellow Conduit/Yellow 1900 Style Box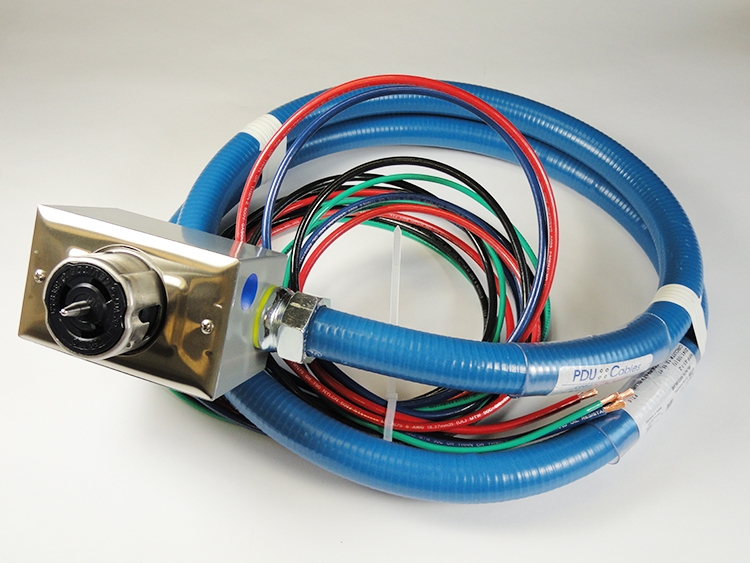 Type LFMC - Blue Conduit CS8369 Device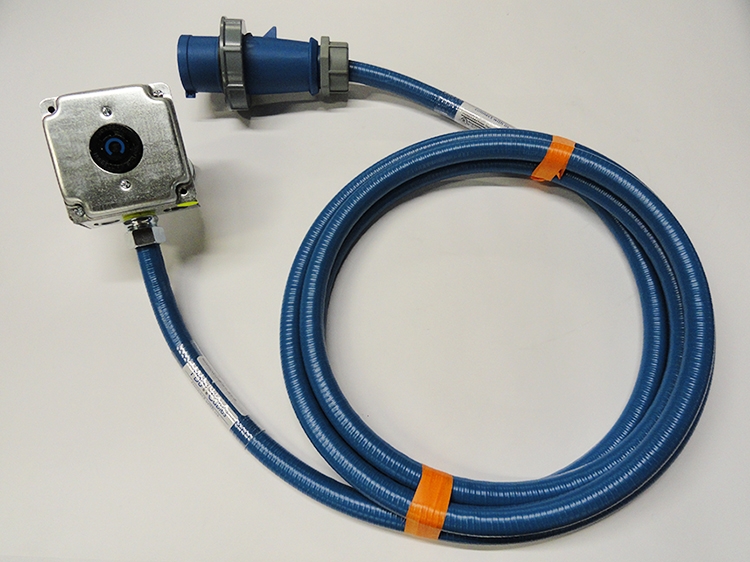 Type LFMC - Blue Conduit with IEC309 and NEMA locking Dual Devices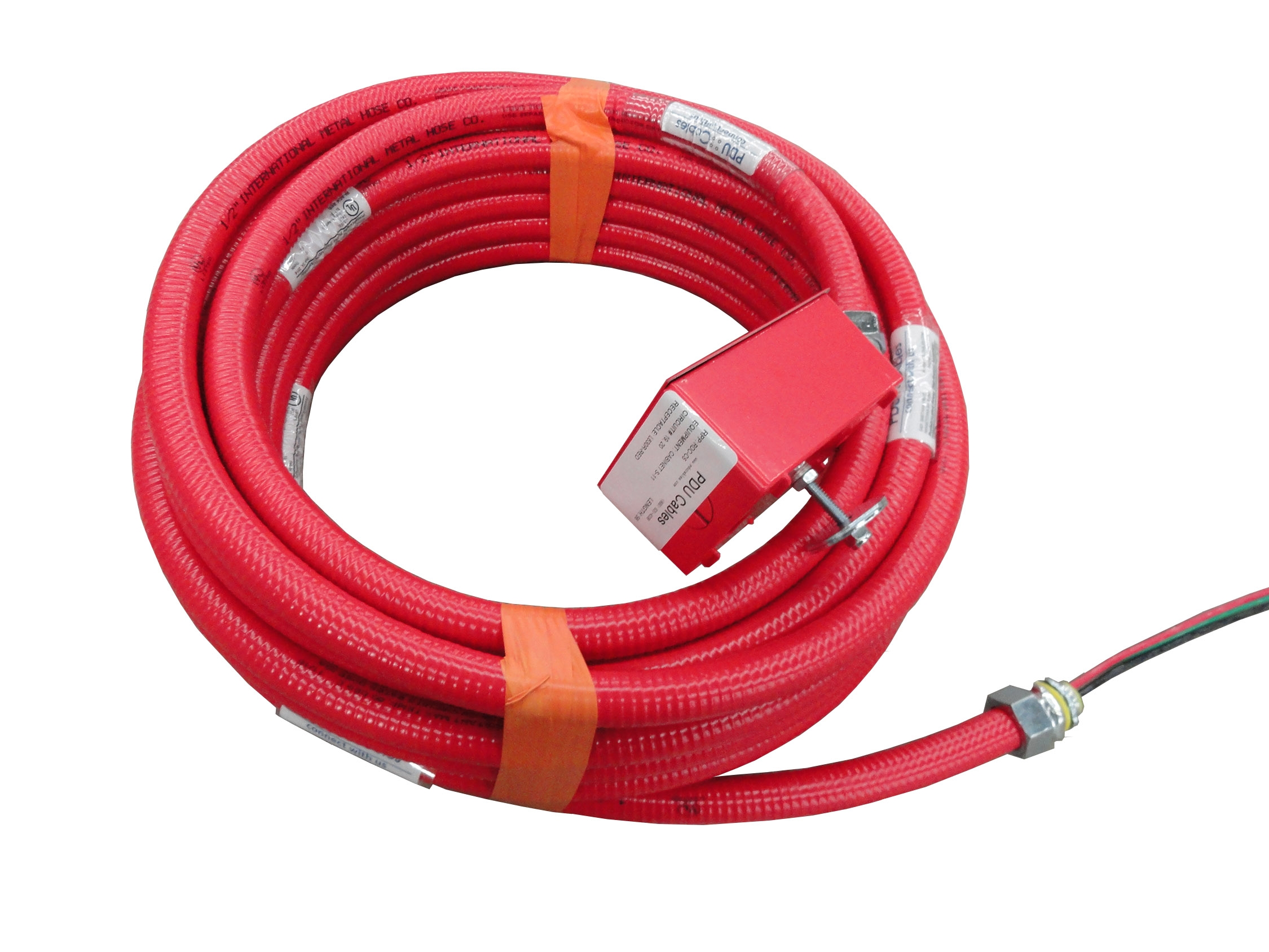 Type LFMC - Red Conduit with Uni-Strut Mounting Bolt and various labeling options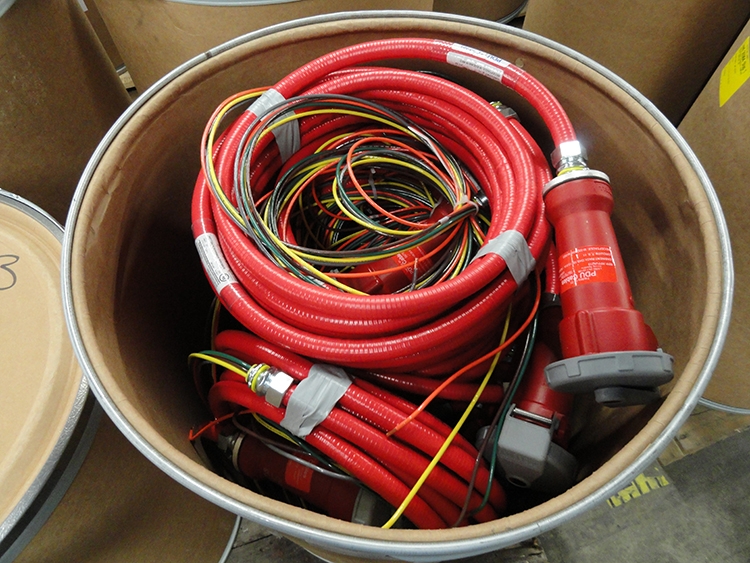 Liquid Tight Flexible Metal Conduit with IEC309 Device in Fiber Barrels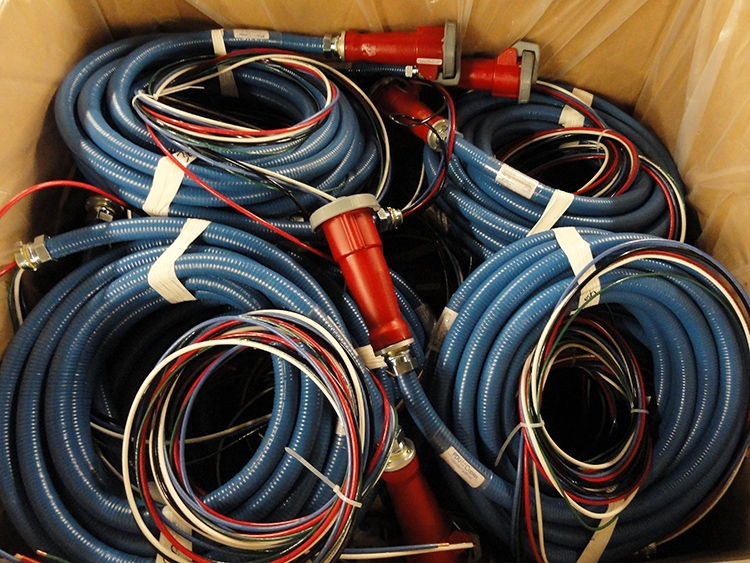 Type LFMC - Blue Conduit with IEC309 Devices in Gaylord