SO Cord (SOOW) Cable Assemblies
Through its many varieties, SO cord is incredibly versatile, making it the most popular electrical cord on the market. The different types of rubber or plastic jackets surrounding the multi-conductors give you options for choosing the cord that will be the safest and most cost-effective option for your project.
SOOW is the most popular type of SO cord, and it's often used in industrial settings and offices. SO cord cable assemblies are commonly found in warehouses and offices where delivering overhead power to tools and work stations is a must. It has a 600-volt rating but also comes as a junior service cord, SJOOW, which is rated for 300 volts.
SOOW is incredibly durable. Its thermoset rubber jacket makes the cord weather resistant, and the jacket hardens under a direct application of heat, which allows the cord to be unaffected by aging, abrasion, water, sunlight and ozone. Oil-resistant insulation and jacketing lend to the cord's durability as well.
SOOW wire can be submerged underwater and is flame retardant; therefore, it's safe for all indoor and outdoor projects. The thermoset rubber won't melt when it comes into contact with hot surfaces or oils.
The cord is safe up to 221 degrees Fahrenheit, and it will even remain safe and flexible in temperatures as low as negative 40 degrees Fahrenheit.
The types of SO cord:
S = Service cord
J = Junior service cord
O = Oil-resistant outside jacket
OO = Oil-resistant both inside insulation and outside jacket
W = Compliance, Safety, Accountability (CSA) designation for weather and water resistance
T = Thermoplastic
E = Elastomer
Features:
Extra-flexible stranding
Abrasion-resistant
Resists oils and solvents
Flame-resistant
Ozone-resistant
90° C rated conductors and jacket
Water-resistant
UL listed and CSA certified for indoor and outdoor use
Pro's:
Pliable
Smaller outer diameter
Moisture resistant
Con's:
Expensive
Jacket off gassing (odor)
Jacket sticky attracts dust
Termination issues
Limited configuration options
Lead times
Lacking conduit color options
Following are a few photo's of different SO Cord Cable Assemblies.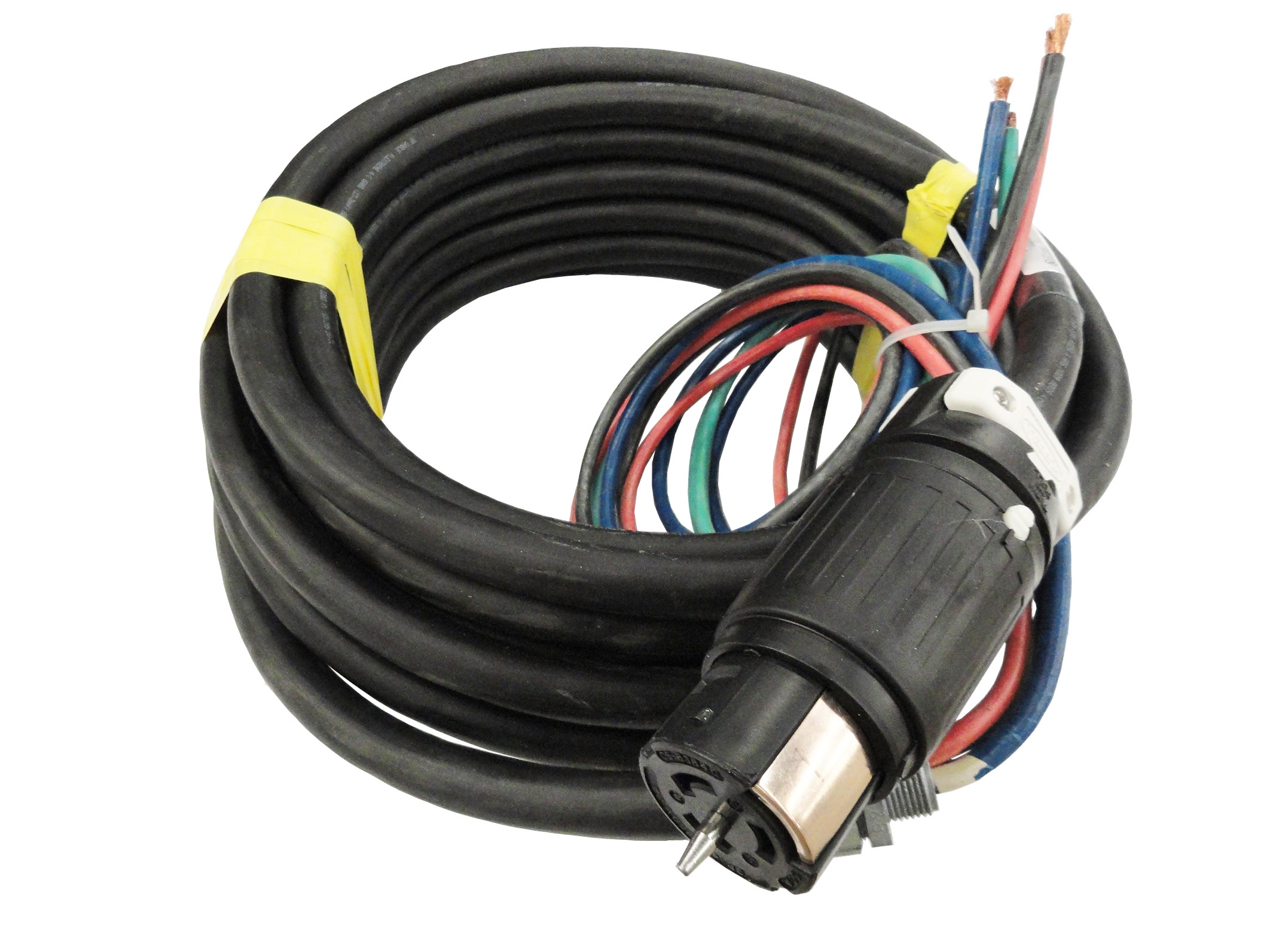 SO Cord with CS8369 Inline Device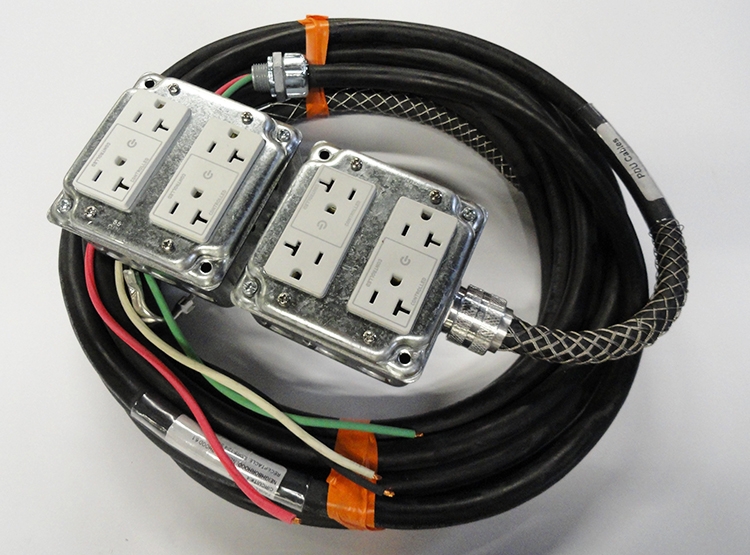 SO Cord with Dual Box, Quad Device and Strain Relief and Support Grips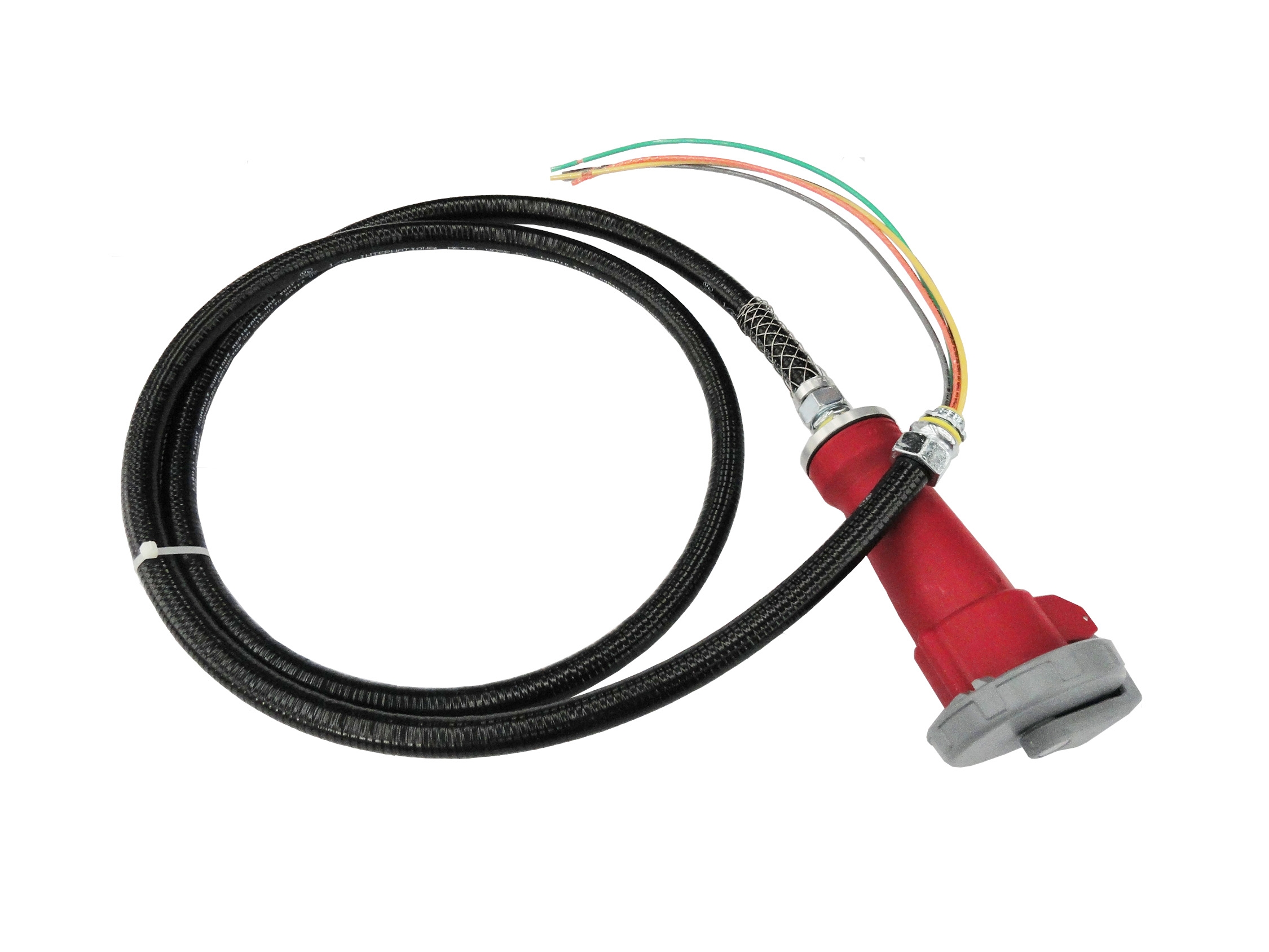 SO Cord with IEC 309 Device and Strain Relief Drop Cord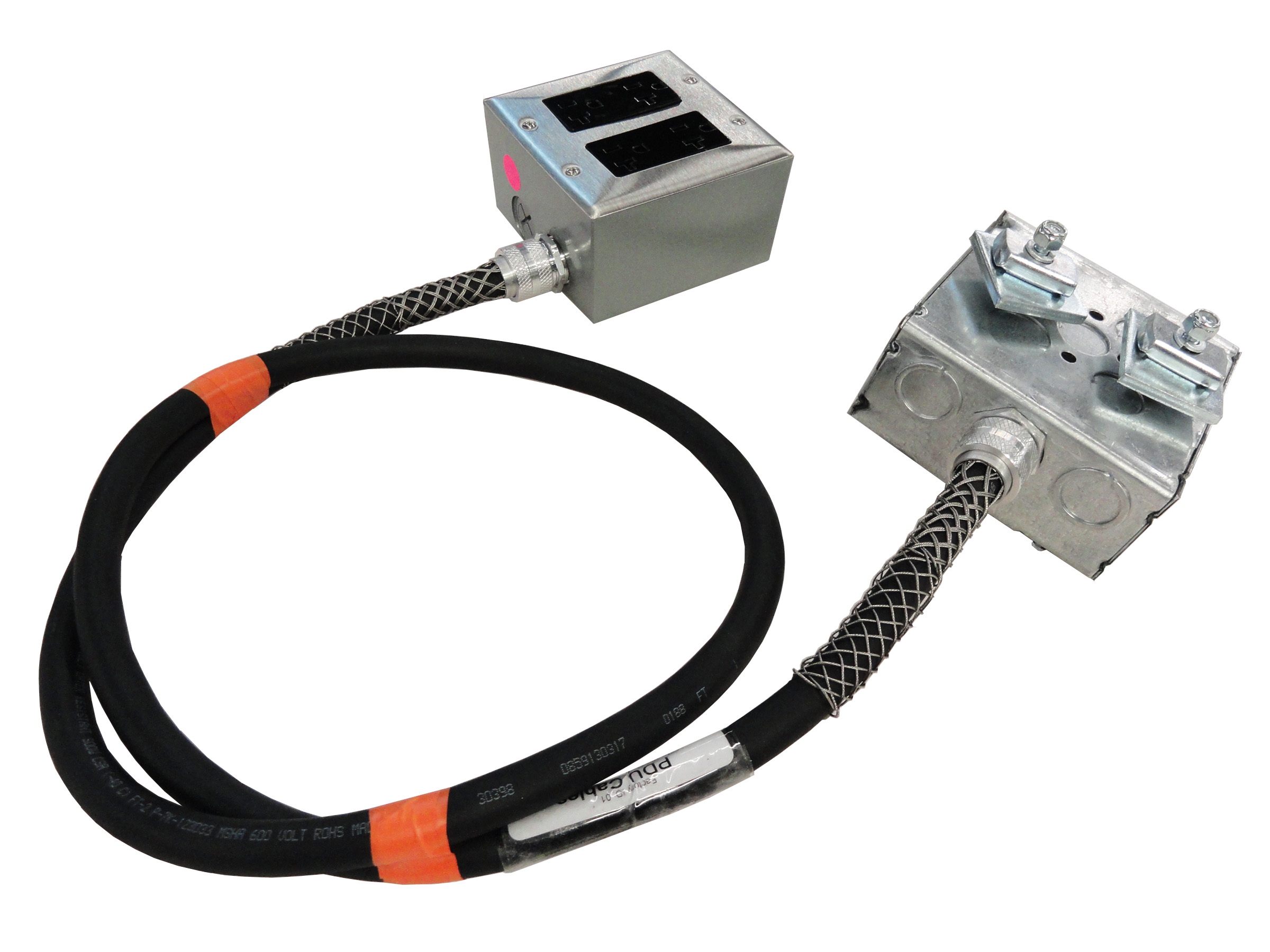 SO Cord Assembly with Junction Box with Mounting Hardware and Multi-Device Box with Strain Relief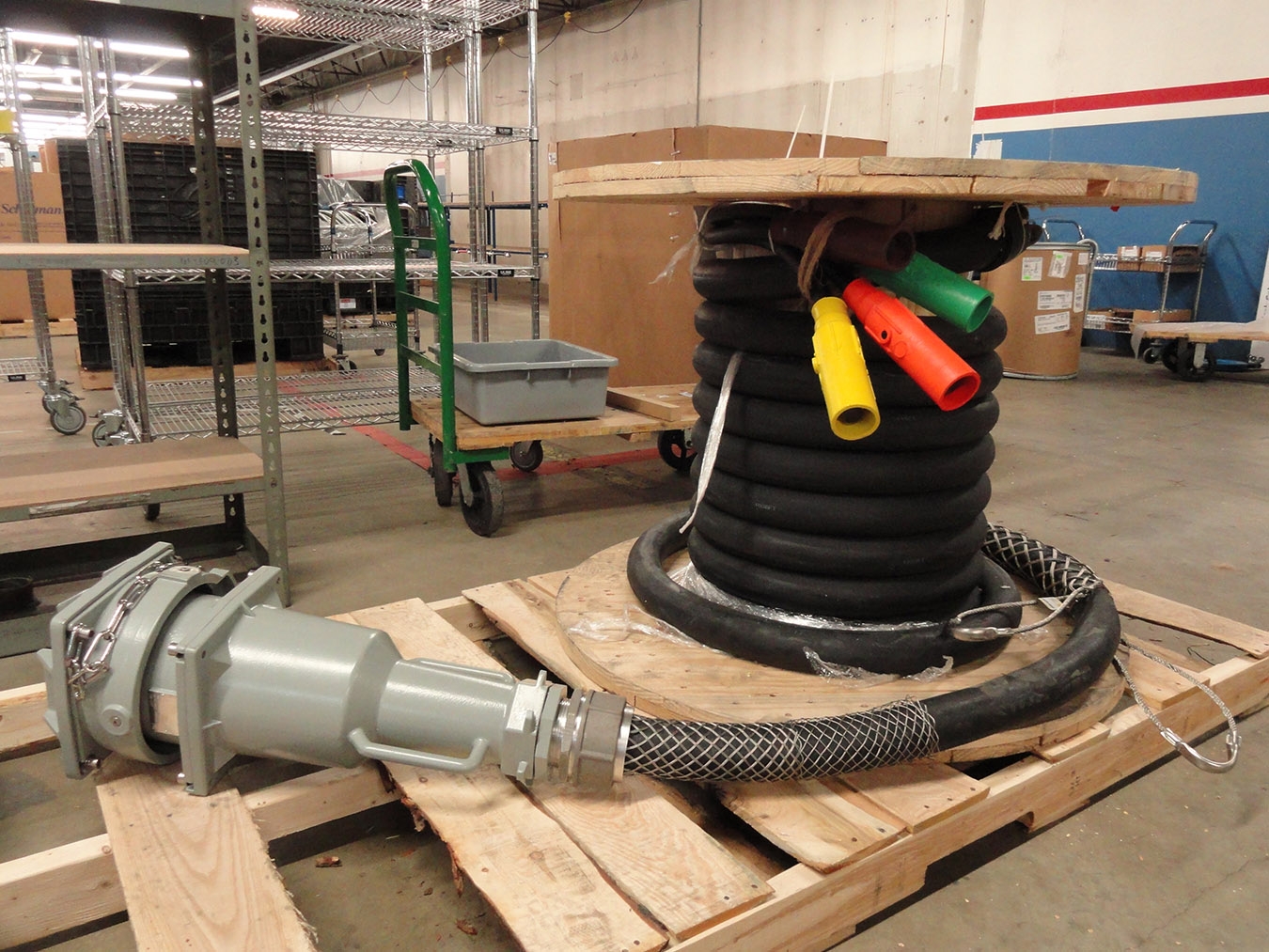 SO Cord Cable Assembly with Cam-Loc and Meltric PF400 Receptacle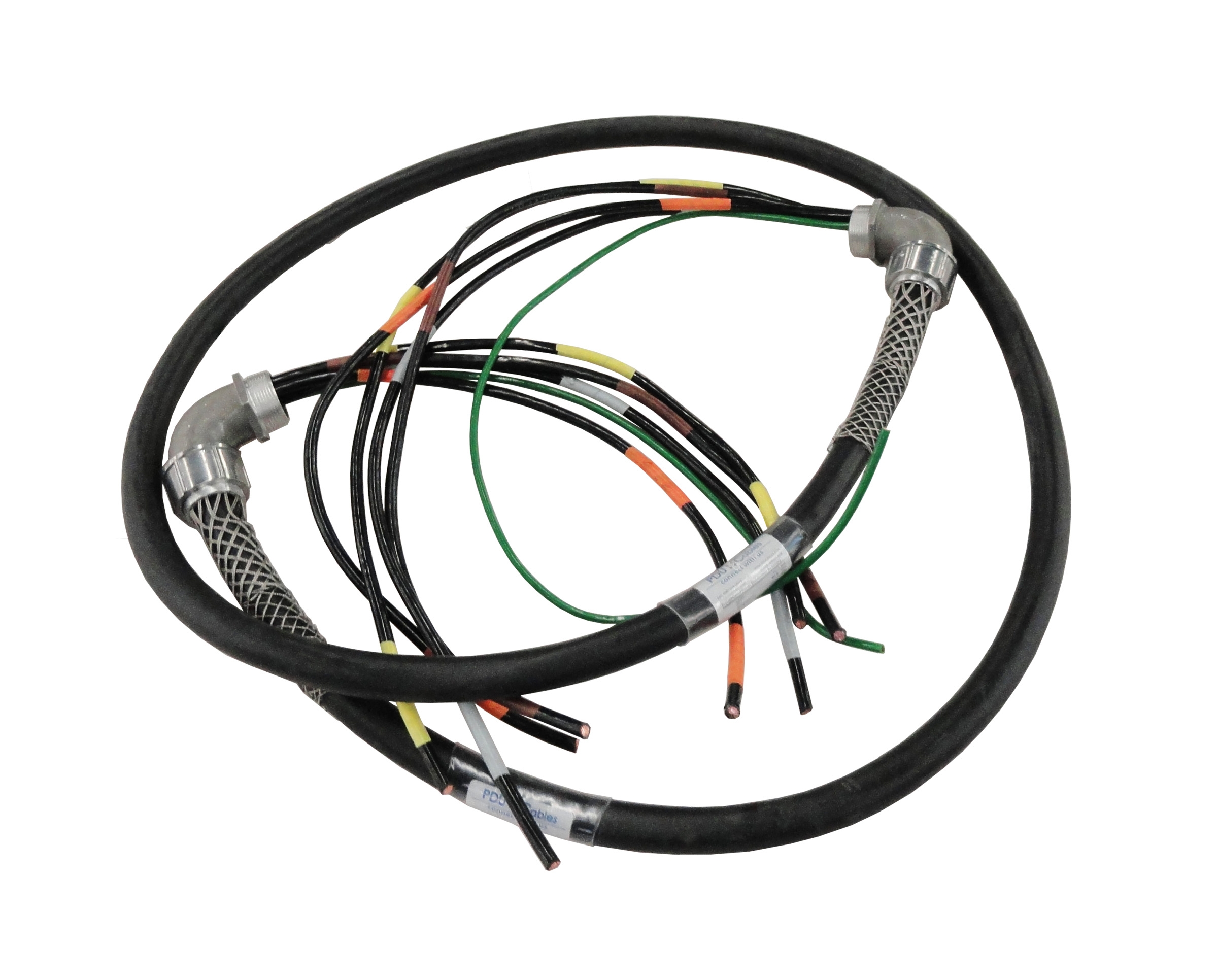 SO Cord Feeder Cable Assembly with Strain Relief