Greetings from our CEO
PDU Cables is a division of Engineered Products, Inc.; a family owned and operated business with a history of manufacturing and supplying components in the electrical power industry for nearly four decades. When PDU Cables began manufacturing power distribution cable assemblies, we did so at the request of our customers. What started out as a simple need for a higher quality power whip, consistently manufactured and delivered on a short lead time, has led PDU Cables to be the industry's leading manufacturer of prefabricated power distribution cable assemblies.
Over the years a lot has changed at PDU Cables, yet much remains the same. While the number of innovations that PDU Cables initiates has increased each year, our philosophy of producing quality power cable assemblies as quickly as possible, with unsurpassed customer service, remains constant.
To our many customers, thank you for your loyalty and the chance to supply your mission critical facilities with high quality power cable assemblies. For those of you who have yet to experience the benefits of PDU Cables, give us a call for a free quote or send us a small order. See for yourself why today's top enterprise and colocation data centers rely on PDU Cables to supply prefabricated power distribution assemblies to ensure the reliability of their power supply.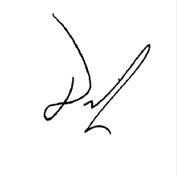 Duncan Lee, CEO