Meet our CEO
Greetings from our CEO
PDU Cables has been the leading supplier of power distribution cable assemblies to data centers in North America since 1981. We were the first independent cable assembly company to introduce colored conduit into the power distribution cable market, the first to get UL 478 listing, and the first company to introduce the Power Cable and Equipment Configurator software tool. We offer 24 hour turn around and transit times of one-to-three days to most U.S. destinations.
PDU Cables customers value our high quality products and experienced sales team for their unsurpassed product knowledge and excellent customer service.
Over 5,000 data centers across the U.S. (with more added every day) are using PDU Cables. Electrical contractors use our factory fabricated UL Listed power distribution cable assemblies to save time, labor and reduce overall project costs.
Experience why thousands of data center professionals; including many Fortune 500 Companies, financial institutions, schools and universities, manufacturing and industrial facilities and government organizations, have made PDU Cables their preferred choice for power distribution cable assemblies.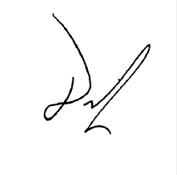 Duncan Lee, CEO